Paul McCartney and Ringo Starr to Lead Star-Studded Beatles Tribute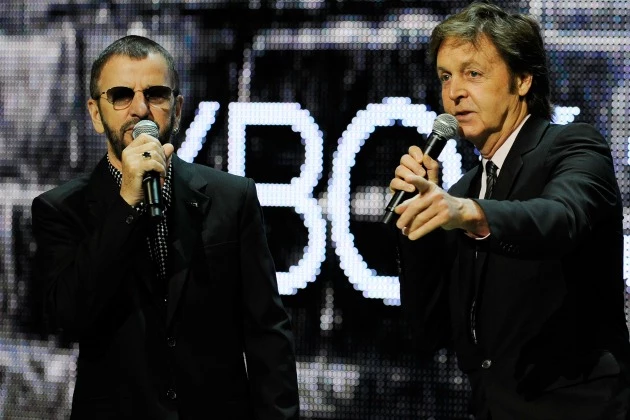 On Feb. 9, 2014, CBS will mark the 50th anniversary of the Beatles' first appearance on 'The Ed Sullivan Show' in a big way.
According to ABC News Radio, the group's milestone will be celebrated with a special, 'The Night That Changed America: A Grammy Salute to the Beatles,' which will feature appearances from Paul McCartney and Ringo Starr as well as John Lennon's and George Harrison's widows, Yoko Ono and Olivia Harrison. And if the latest rumors are correct, those are just a few of the famous names turning out to pay tribute.
ABC's report quotes a recent post by the Australian site TV Tonight, which claims that an unnamed network executive revealed some extra details surrounding the special — namely, that it will include appearances by Justin Timberlake, Lady Gaga, Adele, Bruno Mars, Pink and Katy Perry, who will deliver new performances of the five songs the Beatles played on their 'Ed Sullivan Show' debut.
The special, which is being recorded the day after the Grammys on Jan. 27, is set to air at 8 PM EST on Feb. 9. Although CBS has yet to confirm any of the rumored participants, they're clearly planning something big. "Whether you were alive to witness it on television that night, or you've just known about it all your life, that first television appearance by the Beatles on 'The Ed Sullivan Show' is historic," executive producer Ken Ehrlich said in a statement. "To be able to celebrate this significant event 50 years later — and to the exact day, date, and time — with an all-star cast of Grammy participants, shapes up to be one for the books."
Source:
Paul McCartney and Ringo Starr to Lead Star-Studded Beatles Tribute