The Mysterious Death of Iron Butterfly Bassist Philip Taylor Kramer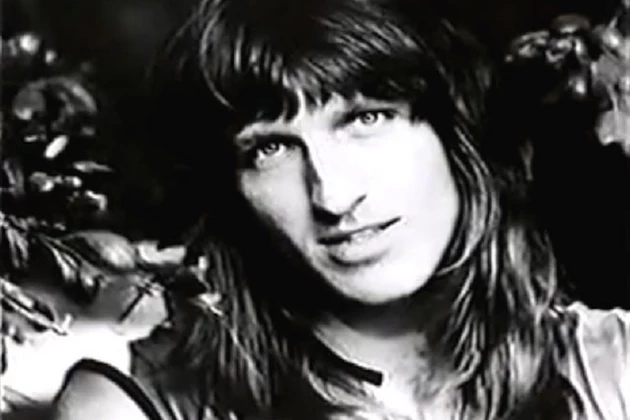 On May 29, 1999, the remains of Philip Taylor Kramer were found. The one-time bassist for Iron Butterfly had been missing for four years, and to this day nobody knows exactly what happened to him.
Kramer joined Iron Butterfly in 1974, long past their golden era, and helped them record the albums Scorching Beauty and Sun and Steel, both released in 1975. After leaving the band, he dropped the Phillip from his name, went back to college and earned a degree in aerospace engineering, which led to a stint working for the U.S. Department of Defense. In the '90s, Kramer created Total Multimedia Inc., a high-tech multimedia company that did pioneering work in video compression technology. Ultimately, his brief stint in Iron Butterfly was a mere footnote to his much more involved life's work.
On Feb. 12, 1995, Kramer was due to pick up associate Greg Martini and Martini's wife from the airport in L.A., and take them back to his home for a relaxing evening. But according to the Los Angeles Times, Kramer called home to make his wife aware that plans had changed, but that he would be there with a big surprise for her. He then called his old friend and band mate, Iron Butterfly drummer Ron Bushy. "He said, 'Bush, it's Taylor, I love you more than life itself'," recalled Bushy in a news report, "Then he hung up."
After that, another call was made to his wife telling her, "Whatever happens, I'll always be with you." Reports from his family say that Kramer had been working around the clock, and hadn't slept for close to two weeks leading up to his disappearance. At 11:59AM, Kramer made a 911 call. "This is Philip Taylor Kramer. I am going to kill myself," he reportedly told the operator, which was the last anybody had ever heard from him.
Police searches yielded nothing. For over four years, it was as if Kramer had simply vanished into thin air. "Something happened during that time – either in his head or at the terminal – that made him turn away," said former L.A. police officer Chuck Carter, who worked on the case. "And I'll tell you, I haven't a clue. The guy didn't have an enemy. The guy was a dedicated family man – I checked him out. Whatever happened in his head while at the airport, or whatever happened right in the airport, I've got a feeling we'll learn from Kramer himself."
Four years later, on May 29, 1999, Kramer's 1993 Ford Aerostar van was found at the bottom of a Malibu ravine by hikers in a canyon about 1.5 miles east of the Pacific Coast Highway. His remains were found inside the vehicle, and later identified through dental records. Though his death was ultimately ruled a "probable suicide" by authorities, his family's doubts as to the actual events have remained. "My brother would not have left his family," Kramer's sister said in an interview with VH-1. His widow told the L.A. Times that Kramer "would never, for any reason or under any circumstances, allow himself to completely abandon the family he loves more than life itself."
Kramer had reportedly been working on a revolutionary method of transporting information and matter through space, and his father remained unconvinced his death was a suicide. "Taylor had told me a long time before, there was people giving him problems," he said. "They wanted what he was doing, and several of them had threatened him. He told me 'If I ever say I'm gonna kill myself, don't you believe it. I'm gonna be needing help.'"
The Top 100 Albums of the '70s
Source:
The Mysterious Death of Iron Butterfly Bassist Philip Taylor Kramer