Kurt Cobain Broadway Musical 'Very Likely,' Threatens Courtney Love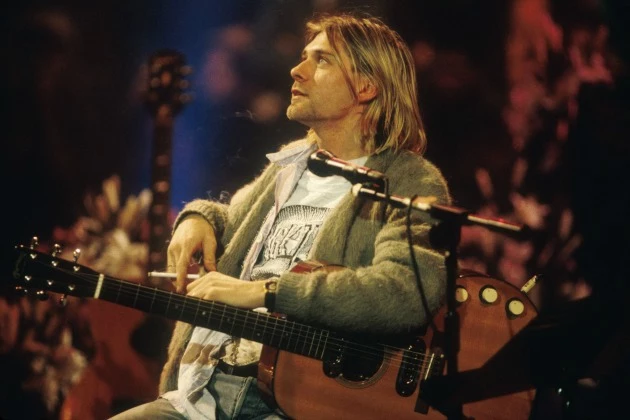 The Broadway stage has made room for musicals about all sorts of unlikely subjects over the years — a murderous barber, Spider-Man, even Rocky Balboa. But a show inspired by the life and times of Nirvana founder and grunge icon Kurt Cobain?
It's a possibility, vows Cobain's widow Courtney Love, who spoke with NME for a recent issue devoted to the 20th anniversary of his death. In fact, Love says it's just one in a series of projects she's planning to commemorate his legacy, including a biopic and a documentary.
Claiming she's been "swarmed by tons of Nirvana fanmail and social media posts pushing for a musical to become a reality," Love told the magazine that she and daughter Frances Bean Cobain "have thought long and hard and agreed that if we can reach up to the highest shelf and select a team of the greatest and most respected writers, producers and directors, then a Broadway musical is very likely to happen."
Unsurprisingly, Love intends to take a very hands-on approach to the show. Stressing that there "would have to be a story, and a great story, one that hasn't been told before," she continued, "I would devote countless hours with an A-team to create a project that reflects Kurt in the most respectful but honest way possible, so that his story, his music and his legacy can be resurrected on stage for not only the world to see, but more importantly for our daughter to see. I know her father's spirit will be on that stage, and sitting in that theatre with her will be the most emotional experience of our lives."
Source:
Kurt Cobain Broadway Musical 'Very Likely,' Threatens Courtney Love