Two New Disturbing Kurt Cobain Death Scene Photos Revealed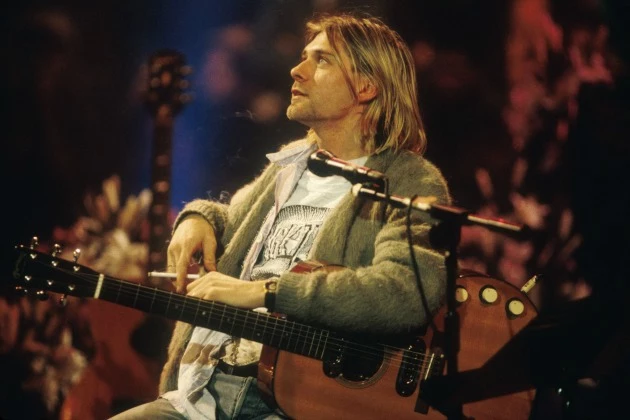 Seattle police have released the fourth, and by far most disturbing, set of photos from the scene of Kurt Cobain's death. Please be warned, while not strictly graphic in nature, the two new pictures posted below actually show the Nirvana frontman's body.
It was 20 years ago this week that Cobain killed himself at his home in Seattle. The singer's body was found three days later by a utility worker. Seattle police Detective Mike Ciesynski explained to local television station KIRO that while there is no reason to believe Cobain's death was anything but a suicide, authorities reviewed all of their files from the case — including developing and releasing these new photographs — knowing that media and fan interest would be heightened as the anniversary approached. 15 other images of the scene were shared in three different instances last week.
"I was requested to look at the case because I'm a cold case detective, because it is 20 years later, and it's a high media case," he stated. "There were always these conspiracy theorists out there, and so I was asked to look at the case and review it."
Kurt Cobain Death Scene Photographs: Source:
Two New Disturbing Kurt Cobain Death Scene Photos Revealed