Ozzy Osbourne Announces First Post-Black Sabbath Concert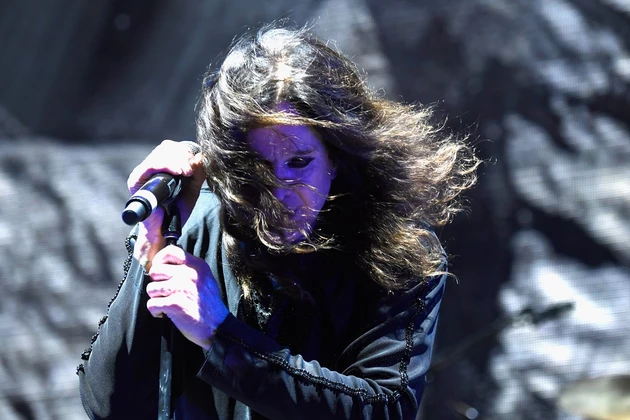 Ozzy Osbourne has set a date for the first solo show of his life after Black Sabbath.
Osbourne has been announced as part of the star-studded lineup for this year's Chicago Open Air festival, where he'll deliver a headlining set on Sunday, July 16 — the event's final night, after appearances from a roster of artists that includes Kiss, Rob Zombie, Megadeth, Anthrax, Korn and Godsmack.
Chicago Open Air 2017 is scheduled to unfold between July 14-16 at Toyota Park in Highland, Ill., with single-day passes starting at $50 and VIP passes starting at $425. Osbourne's appearance marks the next chapter in a solo career that, in recent years, has taken a back burner to his duties fronting a reunited Black Sabbath, but is set to be reignited following the conclusion of Sabbath's final tour.
Although Osbourne has yet to announce a timeline for the release of his next solo LP, he recently let it slip that he's been working on new material with Billy Idol guitarist Steve Stevens. "He's not gonna be in my band; he's with Billy Idol. … I said, 'I've got some ideas,' and we worked it out," said Osbourne. "I don't want to say when, because I can't be working this other thing and my own thing at the same time."
And while Sabbath may be saying their touring farewell, guitarist Tony Iommi has reassured fans that there's still some hope that the band may return at some point. "I wouldn't write that off, if one day that came about," he recently said to the idea of one-off performances in the future. "That's possible. Or even doing an album. [Of] course, then, again, you're in one place. But I don't know if that would happen."
Ozzy Osbourne Albums Ranked Worst to Best
Source:
Ozzy Osbourne Announces First Post-Black Sabbath Concert