Robert Plant Joins Social Media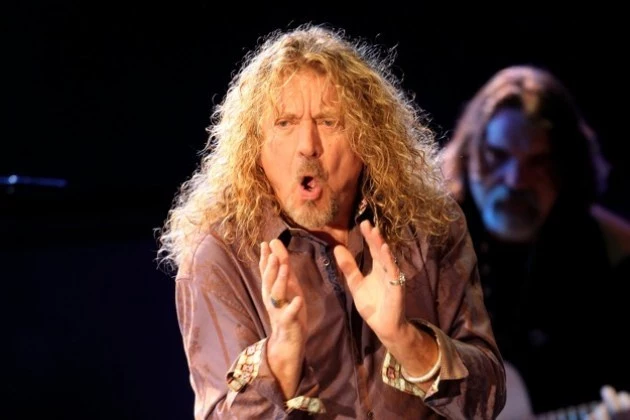 In recent years, Robert Plant has shown more of an interest in exploring the roots and sounds of traditional music. But that doesn't mean he's forgotten about the 21st century, and he's proving it with a newly beefed-up online presence.
Plant overhauled and expanded pretty much all corners of his digital kingdom on Thursday (August 8), debuting a newly redesigned website while joining the social-media ranks on Twitter, Instagram and Google Plus. He added a little extra incentive for new Twitter followers, offering a new live recording of the Led Zeppelin classic 'What Is and What Should Never Be' to the first 25,000 to join him on the service (a threshold that was immediately exceeded).
Plant's website offers an additional assortment of fan-friendly goodies, including "a treasure trove of never-before-seen artifacts from Plant's personal collection, spanning five epic decades of TV interviews, photographs, press clippings, set lists, tour laminates, posters and music videos, as well as an in-depth discography and gigography."
In the near future, promises a press release, the site will add "regular multimedia updates from Plant's voluminous archives, including an exclusive docu-series — shot by RP himself — chronicling his recent visit to Mali, set to premiere over 10 weekly installments later this year."
Source:
Robert Plant Joins Social Media