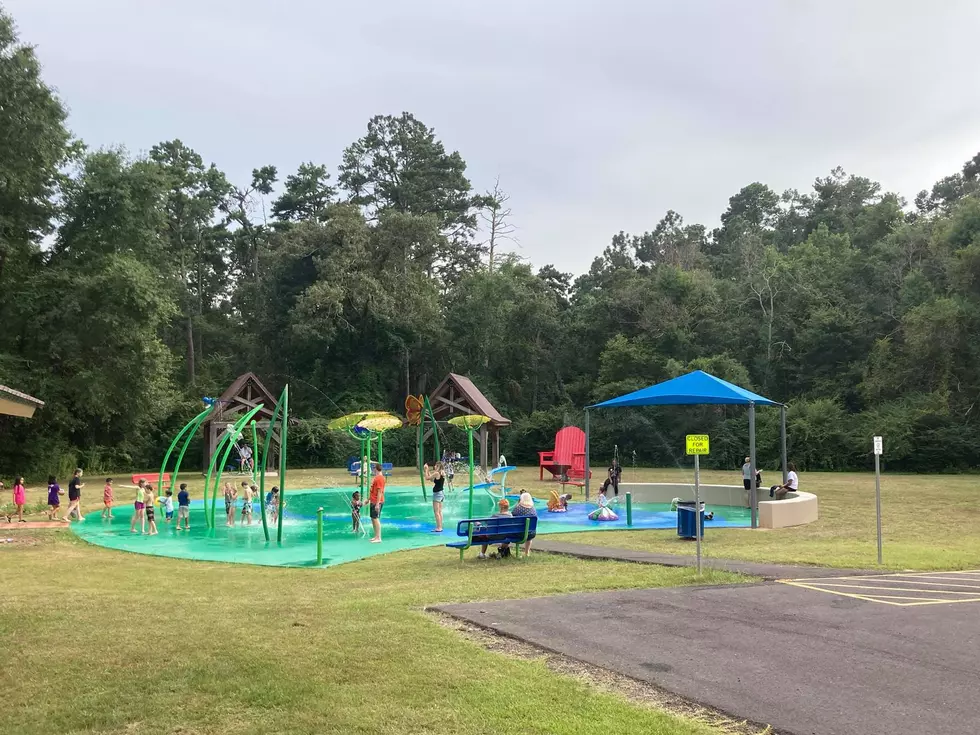 6 Free Splashpads Perfect For Summer Fun In Deep East Texas
Nacogdoches Parks via Facebook
Driving around in Lufkin today it was only 75 degrees after our recent cold snap, yet kids were out enjoying the splash pad at Chambers Park. That's not the only place to stop in and cool off here in Lufkin.
You know it's summer when the City of Lufkin Parks and Recreation Department turns on the spray play water park. Not only do they have one at Chambers Park, but there are also two more in Lufkin at Kiwanis Park and Jones Park. They are open from 10 am to 8 pm daily, May 5th until September 30th.
The Nacogdoches Parks and Recreation Department now has two splash pads. One is at Temple Park and the new Splashadoches is at Maroney Park. They are open from 10 am - 7 pm daily during the summer.
The City of Diboll Parks Department has a nice spray pad that was constructed in 2004. It is located at Old Orchard Park.
Which one of these is the best, is really up to your proximity to the park. They are all great, but there are some things to keep in mind when visiting the parks.
Tips When Going To The Splash Pad In The Pineyoods
The water spouts in Lufkin are all activated by motion sensors, and they will reset after 15 minutes of no activity. Other parks might use a similar system or a big button that starts the fun.
I also found out that deflated balloons are the arch-nemesis of spray pads. If you are having a party at a park near a spray pad please take special precautions to keep them away from the pad.
5 Best Places To Get Your Car Detailed In Lufkin
Looking for a recommendation on the best vehicle detailing in Lufkin? These are the ones we use to keep our personal cars shiny.
New Café Opens In Diboll, Texas
M & J's Cafe is the new coffee spot in Diboll. Soon they will be serving more than just drinks and pastries.
Horse Lovers Dream Property In Hudson, Texas
This place has it all, especially if you love horses.
More From Classic Rock Q107