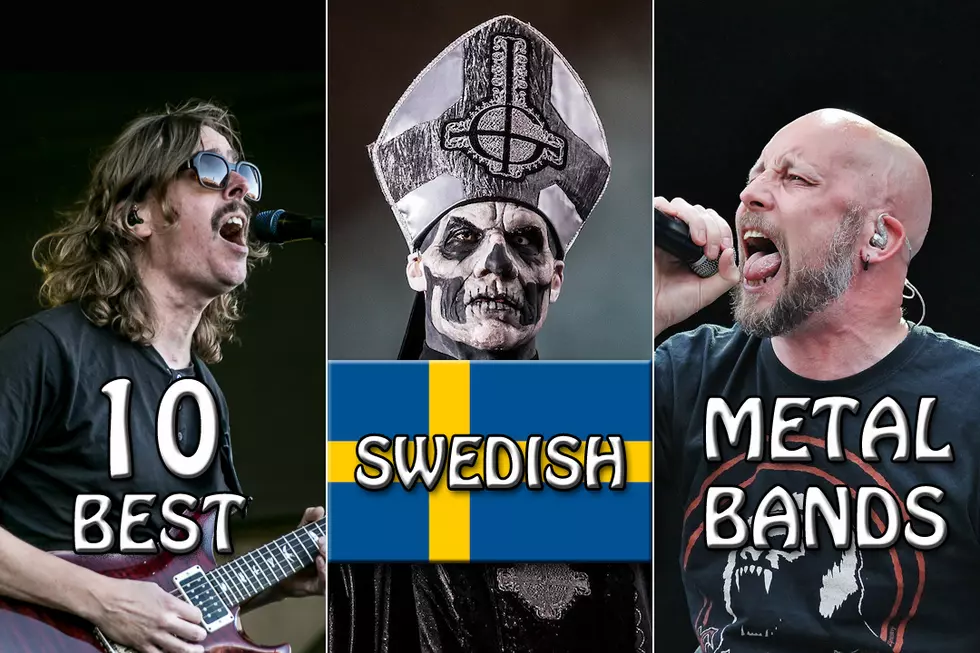 10 Best Swedish Metal Bands
Kathy Flynn, WickedGoddessPhotography.com / Buda Mendes, Getty Images / Liz Ramanand, Loudwire
Off all the pockets of heavy metal in the world, Sweden boasts one of the largest scenes, perhaps best known for their undying appreciation of melody that sublimely dovetails with their penchant for extreme metal.
The country was a key player in the early death metal scene with distinct sounds emerging from both Gothenberg and Stockholm. While some of the progenitors of such groundbreaking styles like the Sunlight Studios buzzsaw guitar tone and melodic death metal, some of these bands have been edged out of this list due to the overwhelming density of metallic greatness from the Scandinavian nation.
Sweden was also crucial in the development of black metal in both the first and second waves, ushering in Viking themes that would be taken to fascinating heights while other acts cut their scathing sound with sinister melodies.
It isn't all about extreme metal though, as the country is home to some doom and gloom as well as one of the world's leading progressive acts, who shattered pre-conceived barriers in the mid-1990s and have been imitated but never replicated since.
Narrowing this one down wasn't easy and there's still a few acts we're squabbling about for inclusion (and always will, rightfully so), but sometimes tough decisions needs to be made! Now, turn your attention to the gallery above as we examine the 10 Best Swedish Metal Bands!
10 Awesome Metal Bands From Surprising Countries
More From Classic Rock Q107