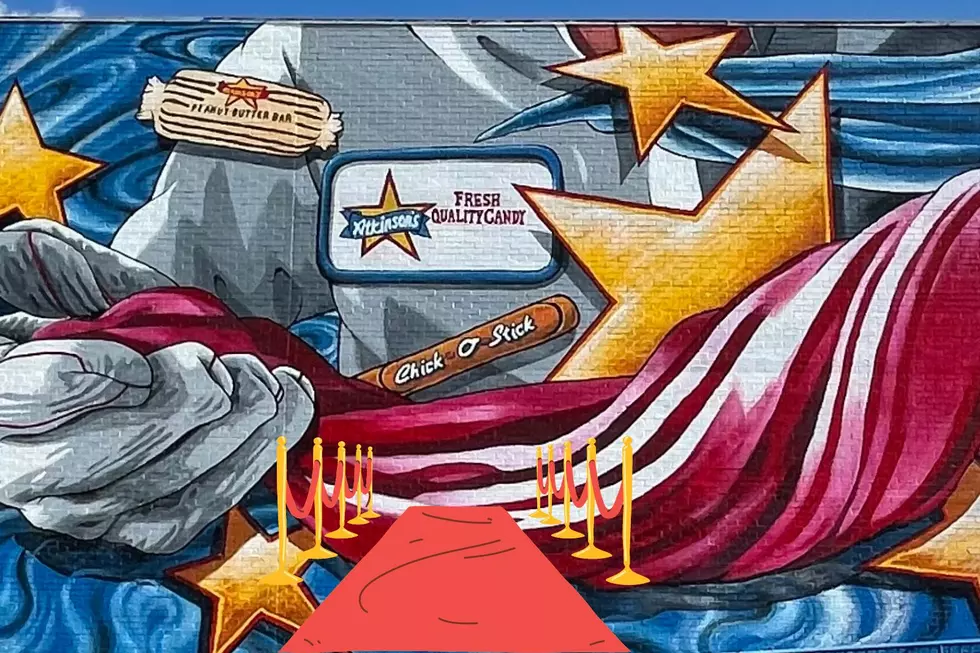 Celebrate 90 Delicious Years With Atkinson Candy In Lufkin, Texas
Atkinson Candy Company/Canva
This Thursday, September 1st, 2022 at 10 am join Atkinson Candy Company in celebrating its 90th Anniversary. To make the event even better they have commissioned a mural that you might have seen being painted as you drove by on Frank Street in Lufkin.
A Waco-based artist, Mateo Cantu, created the mural that depicts the hands that make each candy to perfection. The artwork is now finished, and they will have a Red Carpet Salute to show it off.
The mural reveal on Thursday will be in conjunction with the Lufkin/Angelina County Chamber of Commerce. What began as just a way for a young family to stay afloat during the Great Depression in 1931, has now grown into a national treasure right here in Lufkin.
See The Finished Mural At Atkinson Candy Company During This Reveal In Lufkin
They are inviting everyone to come to the factory at 1608 West Frank Avenue to attend this event and be a part of a great company that makes Lufkin a sweeter place to live. They have become an institution in town for making those handmade treats for all these years, so I assume attendance will be high.
"Our mural includes our cherished candies, but the primary focus are the hands forming and stretching the candy. Each and every person that has been and is currently with us is the reason we celebrate. We couldn't have done this without them," says Eric Atkinson, President.
90 years in business is no small feat, and I know that in 10 years we will be celebrating 100 years with this nationally known, amazing, local, candy company.
They have another community event coming up for Halloween. To see details for their Chick-O-Treat CLICK HERE. See a sneak peek of the mural in this before and after below.
Angelic Cupcakes Reopens In Lufkin, Texas
This popular bakery found a new home at the Angelina County Farmers Market.
The Seven Wonders Of Lufkin
Do these all meet the criteria of a wonder of Lufkin? Decide for yourself.
The Most Charming Historic Home In Lufkin On Airbnb
If you are looking for a unique getaway close to home this one is within walking distance of downtown Lufkin.
See What $1.2 Million Gets You In Lufkin, Texas
This Brookhollow home is on almost 3 acres with a pool and a guest house.
Historic Jefferson Ave Home For Sale in Lufkin, Texas
Built back in 1934 this historic home has many charming features and is a good example of stylish homes of the day.
More From Classic Rock Q107