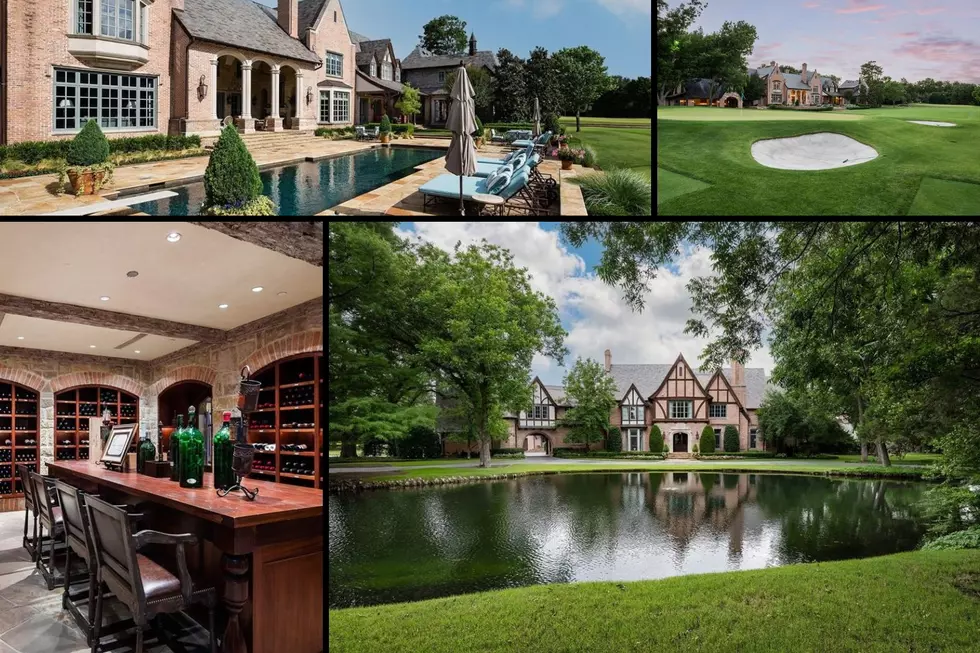 This $35 Million Dollar Dallas, TX Home Comes With It's Own Golf Course
ALLIE BETH ALLMAN via realtor.com
There is so much for people to enjoy about this $35 million dollar home in Dallas, Texas. Especially if you love to golf, as it comes with its own 2-hole regulation golf course that comes with its own sand traps and water features. But that is not all if you're a golf enthusiast as there is a golf simulator also set up inside this home in Dallas. Although, if you think this would be the perfect home for you and your family you better have deep pockets as the list price is $35 million dollars. 
As you would expect for that much money this home is huge, the address is 10540 Lennox Ln in Dallas, TX 75229. The home includes 12 bedrooms, 8 full bathrooms, 4 half bathrooms, 6 living rooms, a library, wine cellar, three game rooms, and so much more. This home is a total of 17,102 square feet, the property is a total of 4.66 acres, and the home was built in 1999.  
The One Thing I Don't Like About This $35 Million Dollar Home
While there are so many things to love about this place, but as I was scrolling through the picture that you can see below, I thought there were some interesting choices when it comes to wallpaper selections. I would have made some other choices, but when you buy a $35 million-dollar home I'm guessing you can probably change out some wallpaper without any issues. 
You Have to See This Level of Luxury in Dallas, Texas
Most likely I will never buy a $35 million dollar home but scroll down and you can see what inside a home like that looks like. 
$35 Million Dollar Mansion in Dallas, Texas
It has 6 living rooms, 3 game rooms, and it's own 2 home golf course in Dallas, Texas.
How About We Take a Quick Peek Inside Shaq's Beautiful New Dallas, TX Mansion?
He's one of the biggest guys to ever step foot on a basketball court, and has got one of the biggest hearts off of it. Television personality, entrepreneur, and NBA Hall of Famer, Shaquille O'Neal has moved to Dallas, TX, and we're ready to take a look at his new digs.
Dirk Nowitzki's Home in Dallas, Texas
See inside the home of former NBA Superstar Dirk Nowitzki.
More From Classic Rock Q107