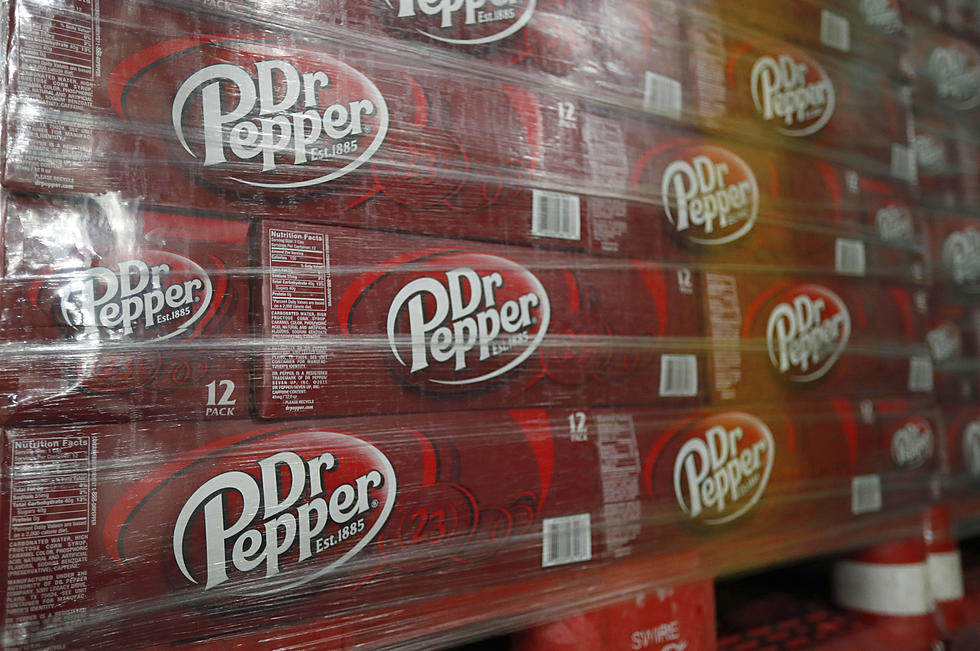 Dr Pepper Shortage? The 2020 Hits Just Keep Coming…
George Frey / Getty Images
We are all - at least I think I can speak for most people - ready to be done with 2020...It's been one thing after another this year. Well, now you can add another item onto the list of things that 2020 has brought about. This time, it's a shortage, but it's not toilet paper or hand sanitizer.
No, the shortage that we're seeing now is one that's a bit closer to Texans' hearts, because it's a Texas product.
This time, the shortage is...Dr Pepper.
Yes, the soda that was created in Waco, that still has corporate headquarters in Plano is experiencing a shortage of their product. This was the post from the Dr Pepper Facebook page addressing it:
We know it's harder to find Dr Pepper these days. We're working on it – hang tight!

Note: This applies to all flavors...

Posted by Dr Pepper on Monday, August 10, 2020
And, as you can see, this is not just a shortage of their newest product, or some other specialty product. This includes all the Dr Pepper flavors. I personally haven't been by the store to see if we're low on our Dr Pepper here, but it sounds like this is a common thing everywhere.
Have you taken a stroll down the soda aisle lately? Did you notice a Dr Pepper shortage? If so, let us know in the comment section below! Likewise, if you know of a store that has a surplus of it, drop that in a comment below, too!
Enter your number to get our free mobile app
More From Classic Rock Q107