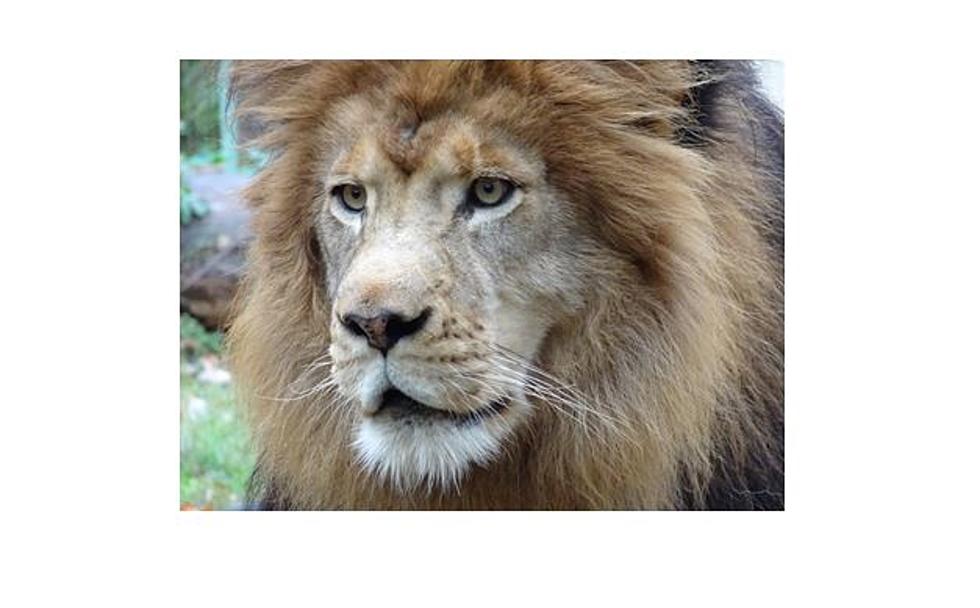 Ellen Trout Zoo Says Farewell To African Lion in Lufkin, Texas
Ellen Trout Zoo
Since 2008 if you heard a lion's roar at Ellen Trout Zoo, it was most likely Mashaka. He was a staple at the zoo and will be missed by his keepers and all of us who frequent the zoo.
Generations of visitors got to behold the majesty of an African Lion because of Mashaka. He died peacefully on April 5th, 2022 surrounded by his keepers.
Mashaka's health was in decline in the recent past and diagnostic tests indicated that he was suffering from kidney and liver failure. He was 15 years old. African lions can live over 25 - 30 years in captivity.
Mashaka's Early Life 
Mashaka was born at the Cameron Park Zoo in Waco, Texas on June 13th, 2006. He was just one and a half years old when he came to the Ellen Trout Zoo.
He was sporting a mohawk before his mane fully came in. We all watched as he grew from an awkward adolescent to a huge, adult, male lion. 
Mashaka had a dark mane and showed characteristics of an Atlas lion. Atlas lions live in the mountains and deserts of the Barbary Coast of North Africa, from Morrocco to Egypt.
Mashaka's Legacy and Children
While at the Ellen Trout Zoo, Mashaka sired two male cubs there and had three grand-cubs at another zoo from his first offspring. The second, a snow-white cub named Ashur, gained worldwide attention until his coat started turning tan, and is still at Ellen Trout Zoo with Mashaka's mate Adia.
Mashaka was an excellent father often playing with the cub. In late September of 2016, Mashaka suffered a vascular lesion on his spinal cord rendering him unable to get up.
He recovered from this and was reunited with his young cub.  Mashaka had some lasting mobility impairments, but continued to live a full life.
Kurth Memorial Animal Shelter Adoptable Dogs
These dogs are some of the longest residents at the Kurth Memorial Animal Shelter. They are just waiting for a new home.
DPS Helicopter Gives Us Aerial View Of Storm Damage In Cushing, Texas
Storms on Monday, March 21, 2022 brought a tornado through this small town in North-Western Nacogdoches County.
Mutton Busting at the 2021 Angelina Benefit Rodeo
Here is a look at some of the young cowboys and cowgirls who competed in mutton busting at the 2021 Angelina Benefit Rodeo in Lufkin.
More From Classic Rock Q107