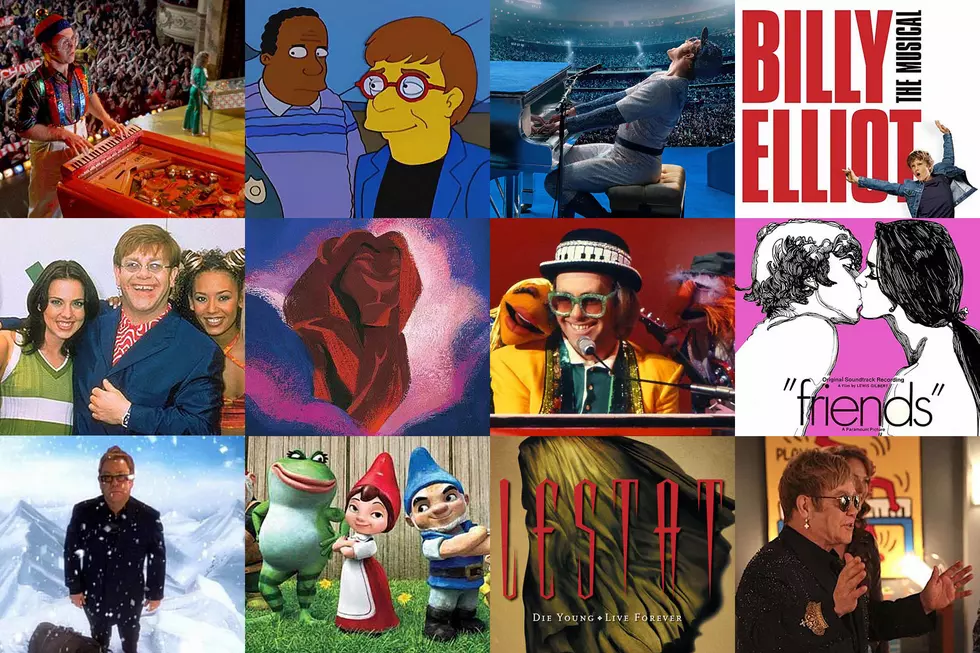 Elton John, Movie Star: Examining the Rocket Man's Film and TV Career
Paramount / Columbia Pictures / Verve / Jim Henson Productions / Fox / Walt Disney Pictures / Mercury / PolyGram Records / Rocket Pictures / ABC
Elton John is one of the bestselling artists of all time, having sold more than 300 million records throughout his five-decade music career. But his role in 2017's The Kingsman: The Golden Circle shouldn't be a surprise for fans who've seen him onscreen too, as you'll see in the above look at Elton John, Movie Star: Examining the Rocket Man's Film and TV Career.
The sequel to Matthew Vaughn's 2014 hit The Kingsman: The Secret Service has the spies hitting the U.S. after their British headquarters are destroyed. John plays himself, figures into the plot, but it's far from his first foray into film.
Beginning in 1971 with the Lewis Gilbert movie Friends, John began to make his entry into the world of film scores, soundtracks and more. The movie didn't receive great reviews, but its 10-song soundtrack, which he and writing partner Bernie Taupin began work on before they broke in the U.S., was celebrated and got some airplay and earned John a Grammy nomination. It was the Rocket Man's fourth album and third gold record.
From there, John went on to enjoy bit parts, usually as himself, in shows like The Muppet Show and The Simpsons, but he found some of his greatest career highs writing Broadway musical soundtracks, like the hugely successful Aida and The Lion King productions.
"I haven't actually considered [Elton John's] a real person until I met him," actor Colin Firth, who stars in The Kingsman: The Golden Circle, revealed to Conan O'Brien. "He's larger than life." Revisit some of his roles above in Elton John, Movie Star: Examining the Rocket Man's Film and TV Career.
More From Classic Rock Q107