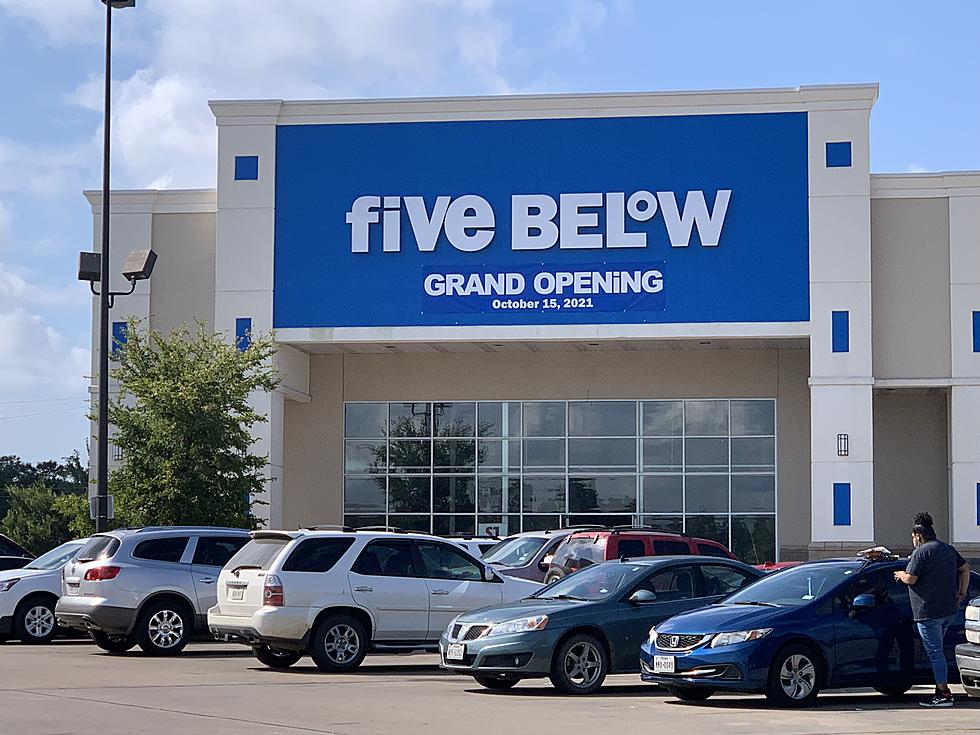 Five Below In Lufkin Has Set A Grand Opening Date
TSM Lufkin - Dan Patrick
It was nearly the end of June when we first got word here that we were getting a Five Below.  We heard that it was going into the South Loop Crossing shopping center off Loop 287 in the Fall of 2021.
If you shopped at Bed Bath & Beyond, then you know exactly where it will be. Now we have a date emblazoned on the sign at my former favorite place to purchase towels.
At the time I had no idea what a Five Below even was. Then our listeners spoke up and they seemed to be very happy that it was happening.
WHAT'S THE DATE DAN
You know I'm not one to get directly to the point, but this time I will. The Grand Opening is October 15th, 2021. That's a good thing, especially if you like Halloween.
Five Below is known for their great deals and seasonal merchandise. It's kind of like a dollar store version of a Hobby Lobby?
I don't know if that's a great comparison, but for some reason it makes sense. They have low priced candy, snacks, even small toys and games you could pass out to the kids.
It's On Sale 
If you have someone in your life that loves a deal, this will be their new mecca. If it's on sale and you buy it, it doesn't really count right?
Looking at their site now it's all about outfitting the college dorm and back to school. I think that's perfect time to get some new gear.
They are the home of the $5 backpack. Remember that when your kid's $90 backpack wears out halfway though the school year.
Look Inside The Most Expensive Home For Sale In Lufkin
A New Perspective On Lufkin
Most Expensive House In Nacogdoches
More From Classic Rock Q107