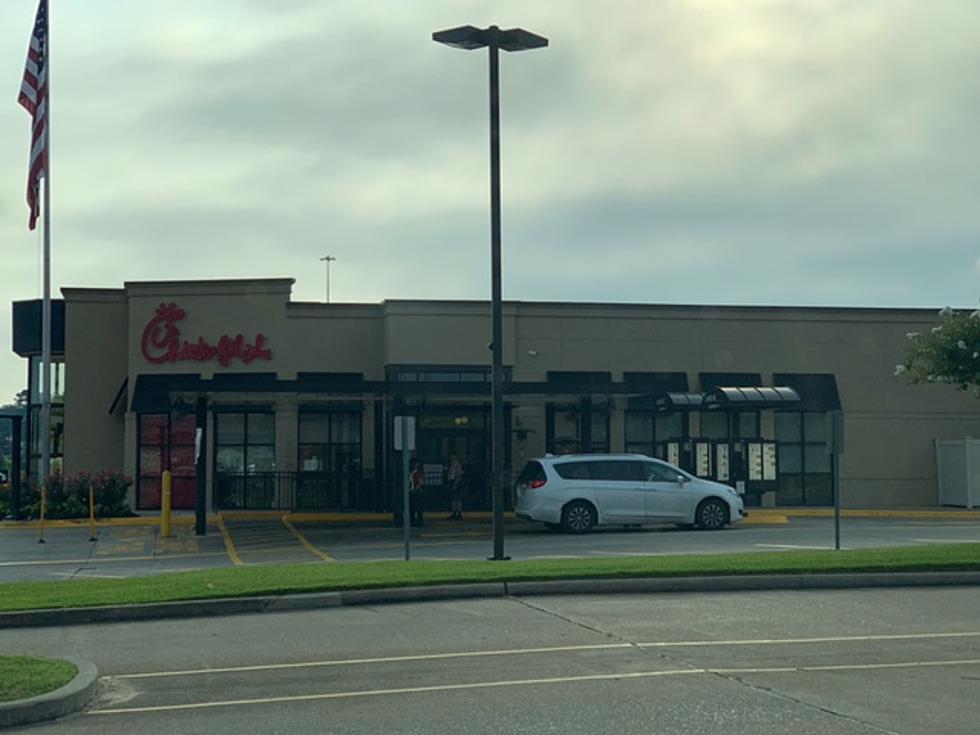 Get A Chick-fil-A Team Member To Bring Your Food In Lufkin Now
TSM Lufkin Dan Patrick
Gone are the days of wading through different delivery apps if you want some chicken. Now you can get the courteous, prompt service of an actual Chick-fil-A employee to deliver your meals.
This just started and it is least amount of work to get that chicken you crave. Chick-fil-A Team Member Delivery.
I started an order and seems like I could get my food anywhere from 14-29 minutes from now. That's fast, but is it Chick-fil-a fast? That remains to be seen, but they usually don't do things halfway.
They Don't Deliver To My House! 
You chose to live out in the sticks; they can't help it. Was the land cheaper out there? It wasn't worth it if you can't get chicken right to your doorstep in a matter of minutes.
What were you thinking? Are you raising your own chickens?
Jokes aside, it's all about population and profitability. I'm amazed that they are doing this in Lufkin.
I'm In Town How Do I Get Chickens? 
It is the future. Everything must be delivered all the time. I don't want to leave the house, so I get the appeal.
I just downloaded the Chick-fil-A One App to start an order. Put in your information and where you are, then place an order.
The app is intuitive and not as intimidating as the other food delivery services. I am sure the drivers will be a little more detail oriented since they actually work there.
Tip, Tip, Tip
I've seen more than one post on facebook about the citizens of Lufkin not tipping. If you are dining out, bring some cash. Tip your servers and the drivers.
You could have driven through or picked up and not had to tip anyone. There are extra expenses that come with getting food to your door.
For small orders the delivery fees plus tip could be close to the same amount as your order. You can tip in advance with their app. Just be prepared to pay double.
Look Inside The Most Expensive Home For Sale In Lufkin
A New Perspective On Lufkin
Most Expensive House In Nacogdoches
More From Classic Rock Q107