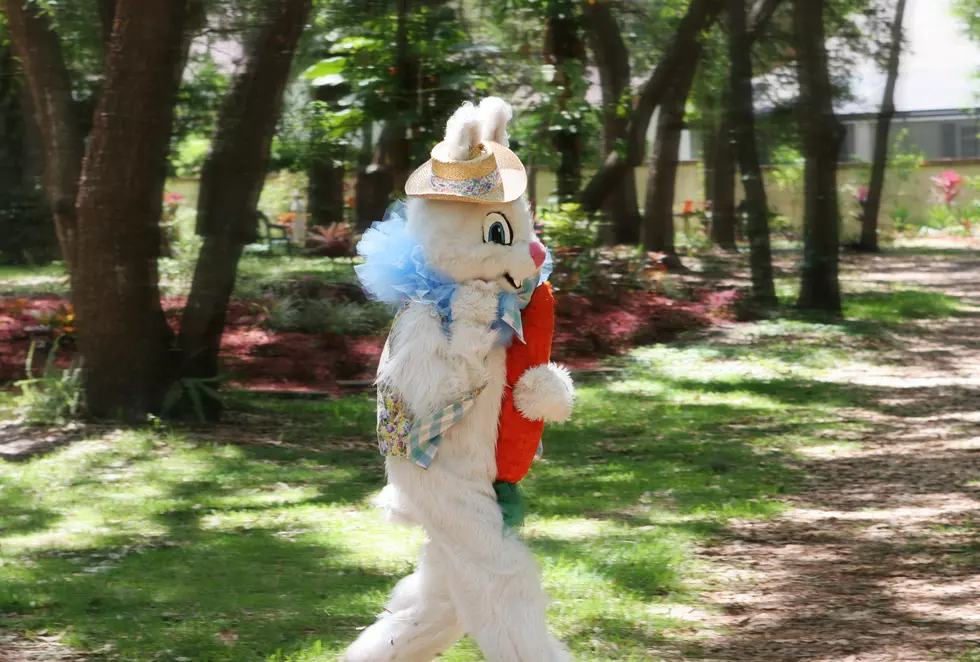 Get Your Kids Picture Taken With The Easter Bunny
Getty Images/iStockphoto
Finding a place that has the Easter Bunny to take pictures with is a bit of a struggle this year. At least it's better than last year, when it was pretty much impossible. Now we are here at what I hope is the tail end of the Covid-19 pandemic, and Easter is upon us. The Angelina County Farmers Market is hosting an aptly titled event, "Pictures With The Easter Bunny" at their facility.
It's all going down this Saturday April 3rd, 2021 at the Farmers Market Gazebo from 10am - 2pm. For just $1 per child, you can get that picture you've been waiting for. The Angelina County Farmers market would like everyone to know that this costume is of high quality. I've seen some that are a little scary, and this bunny looks cute and sweet.
Some parents that have very young children really see this as a rite of passage. Right up there with pictures with Santa. So I can understand their frustration at the lack of places that are available to get a picture with either Santa or The Easter Bunny.
While you are there, you can take advantage of all the beautiful plants for sale. I always love to check out the local honey available and all the fresh produce. Things have really been getting better every day at the Angelina County Farmers Market, and I commend the staff and managers for making this event happen.
The Angelina County Farmers Market is located at 22107 S. Medford Dr, in Lufkin 75901. If you are a local, then you know just go to Del Rio, it's right up the road from there off the loop.
LOOK: The most popular biblical baby names
More From Classic Rock Q107