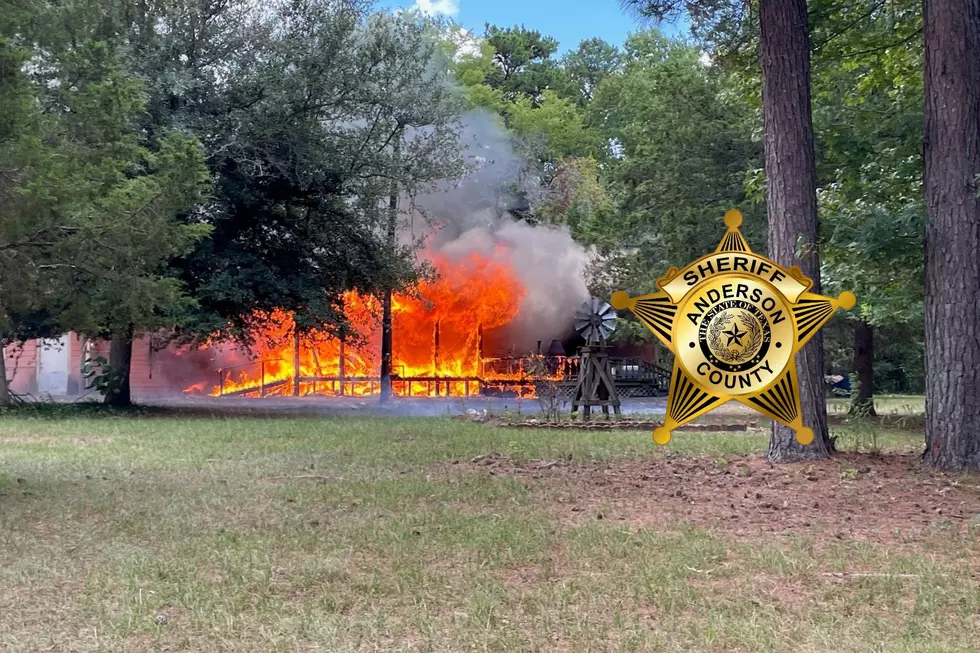 Sad! Couple Burglarize and Burn Home in Anderson County, Texas
Anderson County Sheriff's Office, Canva
It's not uncommon to hear of some crazy crime stories here in East Texas but there was one crime that the Anderson County Sheriff's Office had to report to last week that even they wanted to share on social media. The incident took place on Wednesday, August 17th when the sheriff's department first received a 911 call about a burglary in progress on the 1500 block of ACR 385. 
The 911 call was made by the homeowner's son who realized there was a suspicious vehicle outside of his mother's home with a female occupant inside and there was a male who was inside his mother's house removing property from the residence. Obviously, the caller knew that something was not right and attempted to block the robbery suspects from leaving after calling law enforcement. But the suspects were able to flee in their black 4-door Honda vehicle.  
The Suspects Were Quickly Arrested by Anderson County Sheriff's
Sheriff Rudy Flores, DPR Trooper Brent Taylor, and Sergeant Scott Prater all located the suspect's vehicle on US-84 headed toward Palestine and the two suspects were quickly put into handcuffs. The male suspect is 32-year-old Zachery Jarred Burris of Palestine and the female was Rita Alvarado Diaz 39-years-old and she is from Palestine as well. 
Another 911 Call Was Made About the House Catching Fire
After the suspects were arrested the son of the homeowner called 911 again saying that his mother's home was now engulfed in flames. Fire departments from 84-East VFD, Neches VFD, Slocum VFD, and Southside VFD all responded to the scene.  
The two suspects are currently facing 2nd degree felony charges of Burglary of a Habitation with Intent to Commit Another Felony each requiring a $20,000 bond to be released. Zachery Burris is also facing two misdemeanors for previous crimes he has committed.  
The investigation is still going on and additional charges may be added.  
DWI Is Still A Huge Problem, 17 Arrested This Week In Gregg & Smith Co. Texas
These East Texans were arrested in Smith County and Gregg County for driving while intoxicated from June 13th - 16th.
45 Arrested In Gregg Co. For DWI, Family Violence, Possession And More
Criminals do not take the weekend off. Those who drink and drive do not take the weekend off. Those who get upset and take their anger out on family members do not take the weekend off. Because of those incidents and others, Gregg County law enforcement was kept busy last weekend.
74 Arrested In Smith County Last Weekend Mainly For DWI And Possession
The following were arrested in Smith County, Texas from Friday, July 29th - Sunday, July 31st.
More From Classic Rock Q107