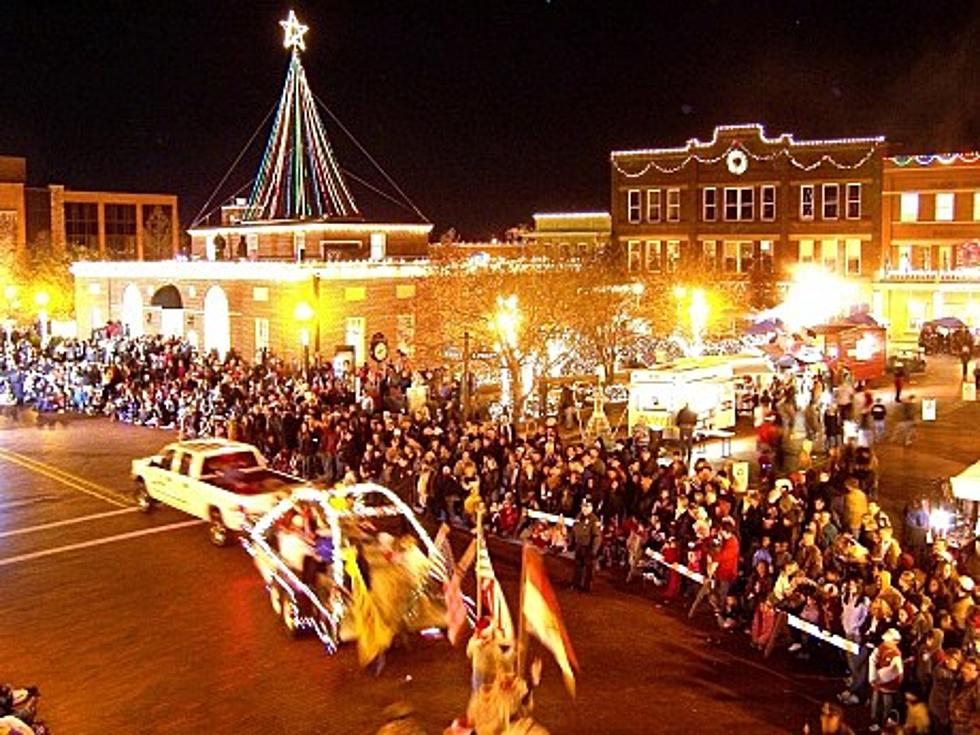 It's Christmas! Who Has The Best Light Displays In Nacogdoches?
We've gone through similar lists before, such as which neighborhoods in Nacogdoches have the best trick-or-treating, and things like that. If you don't remember, you can check out the Nac trick-or-treating article here. But, to my knowledge, we've never gone over the best places to check out Christmas lights in Nacogdoches.
Is it Waterford Park? With all the multi-story houses, the private lake, and everything else that that neighborhood has to offer?
Is it on the brick streets of downtown? I personally enjoy the lit-up store fronts, and decorations that can be seen in the lofts above the businesses. (Side Note: The lighted Christmas parade really enhances the light display experience, and that's coming up Saturday night!)
The SFA campus, perhaps? Where you can see that the office buildings in the middle of campus have been lit-up with the traditional purple lights, the giant Christmas tree is up, and the trees all around campus have been decorated? (Another Side Note: The traditional lighting of SFA took place last night, so those lights and decorations are shining brightly, now!)
Or, is it somewhere else in town? This is completely an opinion question, but we want to hear from you guys. Where are the best light displays in Nacogdoches? Let us know, and if possible, drop some pictures of the lights around town in the comments below!
More From Classic Rock Q107