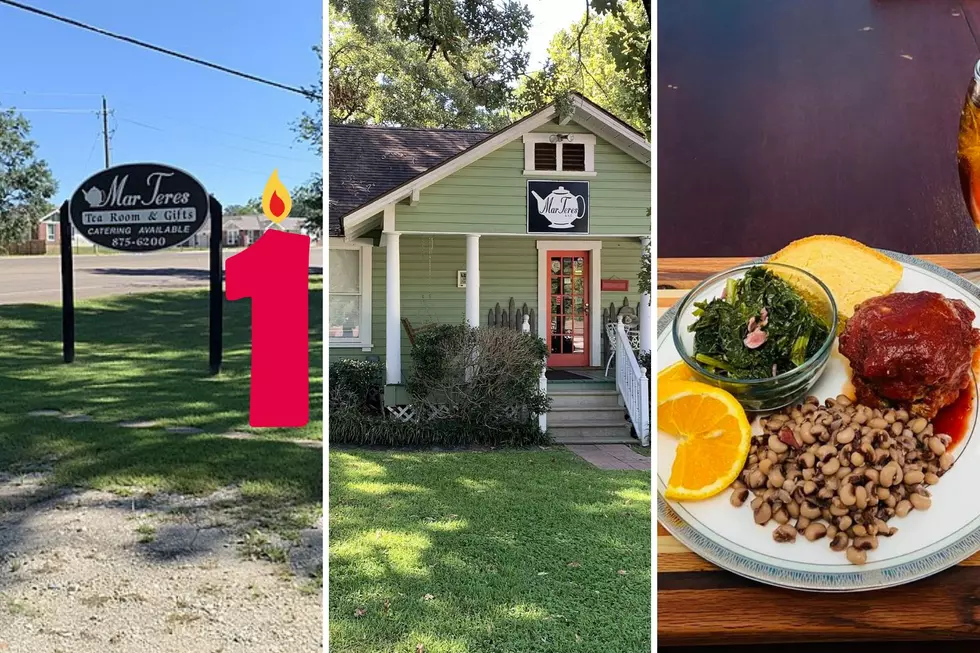 MarTeres Tea Room Celebrates One Year Anniversary In Lufkin, Texas
TSM Lufkin/Marteres Tea Room via Facebook/Canva
It has been a year since local favorite MarTeres reopened under new owner, Shan Mathis. In that year she has stayed true to her word to keep serving the same great food we came to expect from the local favorite.
To celebrate, they are offering an 11% discount on meals this week. Dine in or take out and you will receive 11% off on your food to celebrate.
I have had a great time watching the business come back and thrive. They have already completely sold out their Christmas Tea with Santa on Saturday, December 17th among many other accomplishments.
MarTeres Tea Room Teams Up With Local Community Garden
I have been very vocal in my support for the Lufkin Urban Garden & Market and all the great things the Legacy Institute For Financial Education has done with it. When I found out that MarTeres was serving up their amazing locally-grown produce, I thought it was a match made in taste bud heaven.
To have the best food, you have to have the best ingredients. Their special this week is meatloaf, fresh purple hull peas, and collard greens.
The collard greens come from the Lufkin Urban Garden & Market and are picked fresh daily. This use of organically grown local produce is a direct path to flavor town.
Lufkin Urban Garden & Market In Lufkin Is Growing Strong
Their bunches of freshly picked and ready-for-the-pot greens are just $2.50 a bunch. If you have been looking for locally sourced, organic produce you cannot beat the prices and the mission of the Lufkin Urban Garden & Market.
I'm glad to see these two local favorites working together to serve up what is great about Lufkin.
Hudson, Texas Home With An Indoor Basketball Court
Technically in Hudson, this home at 328 Westwood Loop, Lufkin is a $1.49M basketball lover's dream. There is even a secret room, see if you can spot it.
29 Kids Have Disappeared In Texas Since October 1st, 2022
These are children that have gone missing since October 1st, 2022. Help the National Center for Missing and Exploited Children find them by looking at the photos. Every child deserves a safe childhood.
The Most Charming Historic Home In Lufkin On Airbnb
If you are looking for a unique getaway close to home this one is within walking distance of downtown Lufkin.
Historic Jefferson Ave Home For Sale in Lufkin, Texas
Built back in 1934 this historic home has many charming features and is a good example of stylish homes of the day.
See The House Behind The Trees On South First Street In Lufkin
Driving by this property in the commercial heart of Lufkin you would never know all this is behind the trees.