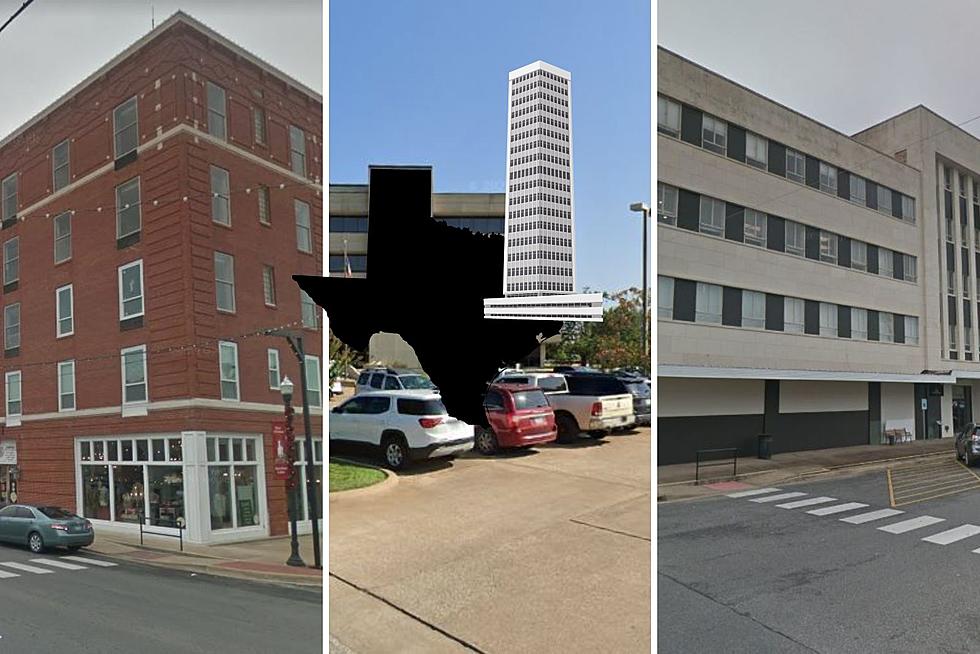 Top 5 Tallest Buildings In Lufkin, Texas
googlemaps/canva
Tallest buildings in Lufkin.
Are there tall buildings in Lufkin?
Tallest, not the biggest.
In most large cities in Texas, you can easily look at the downtown skyline and pick out the tallest buildings. In Lufkin it's a little more difficult, as there are no notably tall buildings in town.
The historic 5-story Angelina Hotel building is one of the tallest buildings downtown and could be the tallest overall. It houses many local shops and sections have recently been converted into loft spaces.
The Perry Building downtown is also pretty tall and could compete with the Angelina Hotel. You would have to get the plans for the entire city and measure to get an accurate account of the tallest building in town.
Most Tall Buildings In Lufkin Have 4 Floors
The taller buildings in town usually top out at 4 stories. I don't know why, it just seems to be a fact.
There are also some newer tall hotels in Lufkin. Hampton Inn and Suites has four stories, and so does the Holiday Inn & Suites.
There are some tall buildings on the Angelina College Campus, but none taller than these local hotels. Since there is so much room in East Texas, usually we just make the buildings wider.
Take a look at the tallest buildings in Lufkin.
Tallest Buildings In Lufkin, Texas
Four or five stories is all you get in Lufkin Texas.
Tallest Building In Texas 
Tall buildings come about when land is at a premium. That used to be an issue downtown when everything in Lufkin was walkable. That's why the buildings got as high as they did.
Do you think we got the list right? Let us know in the comments.
All of these not-so-high buildings are only a couple of hours' drive away from the tallest building in Texas. That honor goes to the JPMorgan Chase Tower In Houston at over 70 stories.
The Tallest Building In Texas Is Friggin' Massive!