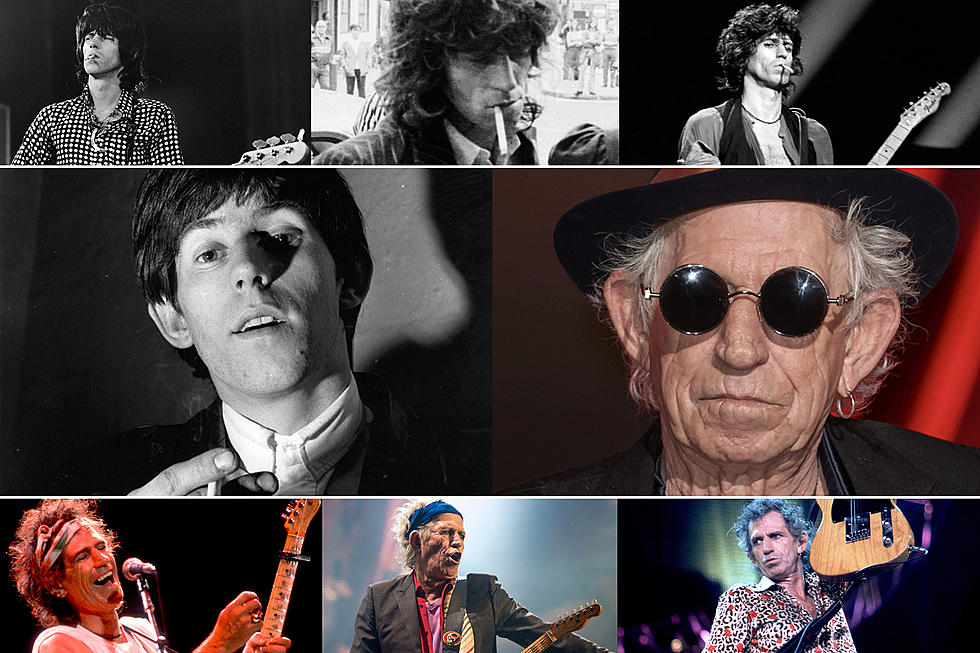 Keith Richards Year by Year: 1963-2023 Photographs
Getty Images
The long, legendary and sometimes dangerous career of Keith Richards has now lasted for more than six decades. Find that hard to believe? Here's proof: one photograph of the Rolling Stones co-founder taken each year beginning in 1963.
Born December 13, 1943, in Dartford, Kent, Richards helped start the Rolling Stones in 1962 after a chance railway station meeting the previous year with his former childhood classmate Mick Jagger revealed their shared musical interests.
Over the ensuing decades, Jagger and Richards established themselves as one of modern music's most successful songwriting duos, and despite occasional public bickering have remained the twin pillars of the Rolling Stones. While the touring and recording careers of similar elite bands such as the Beatles and Led Zeppelin both ended after roughly one decade, the Stones remained among the most popular live acts in the world more than a half-century after playing their first concert.
How the Rolling Stones Kept Going
"There's no secret. I don't know, we're just together ... Maybe togetherness is what keeps us going." Richards said of the Stones' longevity in a 2017 Access Hollywood interview. "I'm just amazed that people like to come and see us, it makes you realize you're part of millions of people's lives. It's kind of awesome, in a way. I'm humbled."
READ MORE: Rolling Stones Albums Ranked Worst to Best
Below you will find press photos, live shots, album covers and behind-the-scenes photos of Richards, offering glimpses into one of the most storied lives in all music history. This gallery also chronicles the evolution of Richards' unique fashion sense, showing off his ever-expanding collection of sunglasses, torn T-shirts, skull rings and scarves.
Keith Richards Year By Year Photos
Photographs of Rolling Stones co-founder Keith Richards, beginning in 1963.
Gallery Credit: Matthew Wilkening
You Think You Know the Rolling Stones?
More From Classic Rock Q107