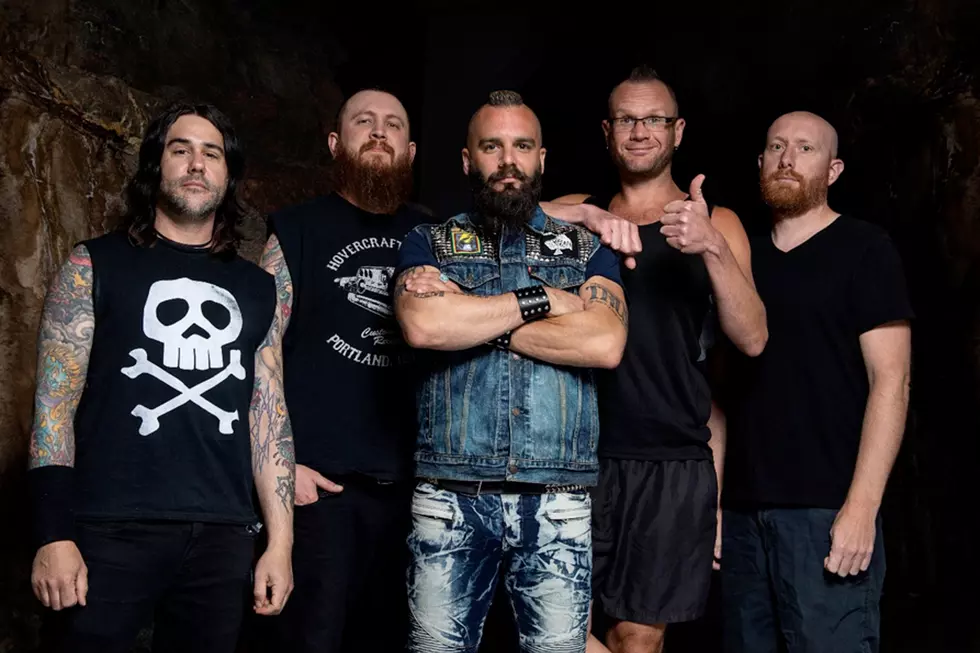 Killswitch Engage Book Small Tour Around Late 2018 Makeup Dates
Metal Blade Records / Photo by John McMurtrie
Killswitch Engage have rescheduled a number of shows that were canceled earlier this year, and now, they've announced a few more shows around the makeup dates.
Earlier this spring, Killswitch Engage had to bow out of touring early when singer Jesse Leach had to undergo vocal cord surgery. The group vowed to make up the shows called off on that run, so they'll return to Sayreville, Poughkeepsie, Cleveland and Louisville this fall. In addition, six more stops have been added so that fans will be able to catch them in late November and early December.
These new dates will feature opening acts Born of Osiris, Crowbar and Death Ray Vision. Tickets for the new round of dates go on sale this Friday (Aug. 24). See the scheduled stops below.
Having just finished a European trek, Killswitch are making the most of their downtime to work on a new album. It was recently revealed that former frontman Howard Jones had been in the studio with current vocalist Jesse Leach and the band's guitarist/producer Adam Dutkiewicz. The collaboration is expected to be part of their next album. The group recently signed to Metal Blade Records. No firm release date has been announced.
Killswith Engage / Born of Osiris / Crowbar / Death Ray Vision Tour Dates
Nov. 24 — Providence, R.I. @ The Strand
Nov. 25 — Poughkeepsie, N.Y. @ The Chance
Nov. 27 — Reading, Pa. @ Reverb
Nov. 28 — Cleveland, Ohio @ Agora Ballroom
Nov. 30 — Louisville, Ky. @ Mercury Theater
Dec. 1 — Chattanooga, Tenn. @ The Signal
Dec. 2 — Asheville, N.C. @ Orange Peel
Dec. 4 — Lynchburg, Va. @ Phase 2
Dec. 5 — Wilmington, Del. @ The Queen
Dec. 6 — Sayreville, N.J. @ Starland Ballroom
Killswitch Engage Albums Ranked
Jesse Leach Plays 'Wikipedia: Fact or Fiction?'
More From Classic Rock Q107