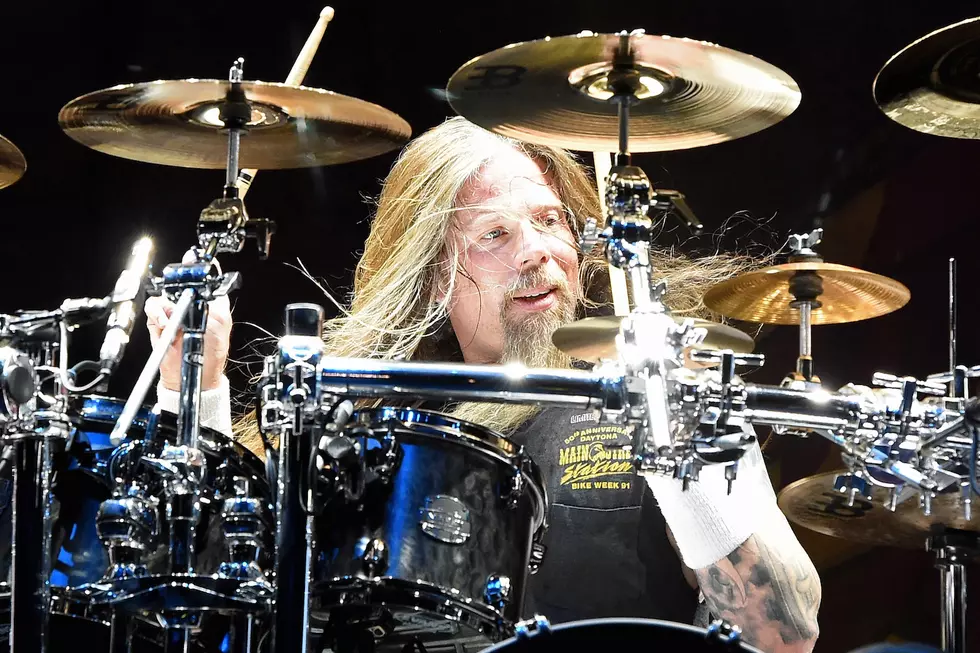 Lamb of God's Chris Adler Sitting Out North American Slayer Tour, Fill-In Announced
Ethan Miller, Getty Images
The second North American leg of Slayer's farewell tour begins tonight (July 26) and support act Lamb of God will not have drummer Chris Adler in tow this time.
"Due to unforeseen circumstances, we regret to inform you that Chris Adler will not be performing on our upcoming North American tour with Slayer. In his absence, we would like to welcome Art Cruz, who will be filling in at the recommendation of Chris. We expect to see Chris returning in the very near future. We will see you all on the road soon," reads a statement posted on Lamb of God's Facebook page.
Adler's distinct style will certainly be challenging to replicate, especially because his unconventional setup (he's a left-handed drummer who plays on a right-handed kit). Cruz currently plays with Prong and Winds of Plague, performing on each bands' three most recent albums.
This leg of Slayer's farewell run will extend through Aug. 26, closing out in San Jose, California. The bill once again features Lamb of God, Anthrax and Testament while Napalm Death have added in place of Behemoth, who were on the first trek. Head here to see the full list of stops. If you're looking to catch Slayer in Europe with Lamb of God, Anthrax and Obituary, see those dates at this location.
10 Epic Fill-In Performances
Where Does Chris Adler Rank Among the Top 66 Hard Rock + Metal Drummers of All Time?
More From Classic Rock Q107