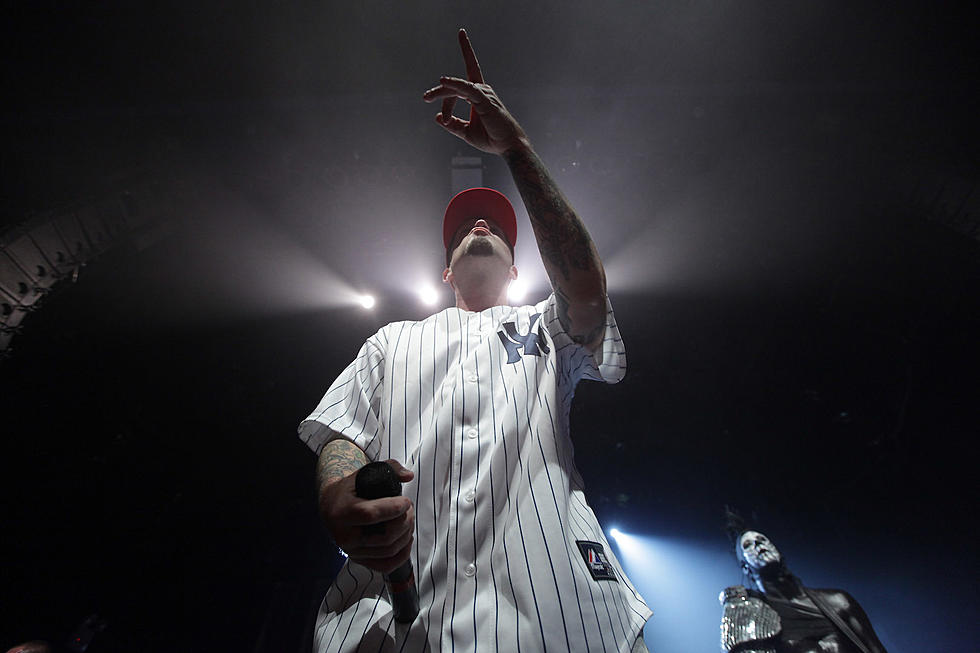 Watch Limp Bizkit Play Part of New Song 'Wasteoid' at Paris Concert
Neilson Barnard,, Getty Images
Limp Bizkit played a portion of a new song reportedly called "Wasteoid" during their performance in Paris this past weekend. Identified by vocalist Fred Durst as "a little taste" of the rockers' long-delayed sixth studio album. You can see fan-captured footage of the segment from the nu-metal act's July 6 show below.
Amid an ambient intro shaped by guitarist Wes Borland and the band, Durst proceeded to pump the crowd up between two distinct sections of the as-yet-unreleased composition. While the full song wasn't unfurled, it's still seemingly one of the first times the new Bizkit track has been performed publicly.
"Yes, we're giving you a little taste of our new album right here," Durst indicated during the slower section of the introductory music. "You understand now, right? You understand about that, right?"
"I'm waiting on the message," Durst said. "I'm waiting to truly feel and believe what I'm saying … if it means something to me, I can say it. If it doesn't, there's no reason for me to chalk it up and put it out."
After unveiling the previously unheard snippet of "Wasteoid," the outfit performed Gold Cobra cut "Why Try."
Limp Bizkit Preview "Wasteoid" Live
See Limp Bizkit in the Top 50 Nu-Metal Albums of All-Time
More From Classic Rock Q107