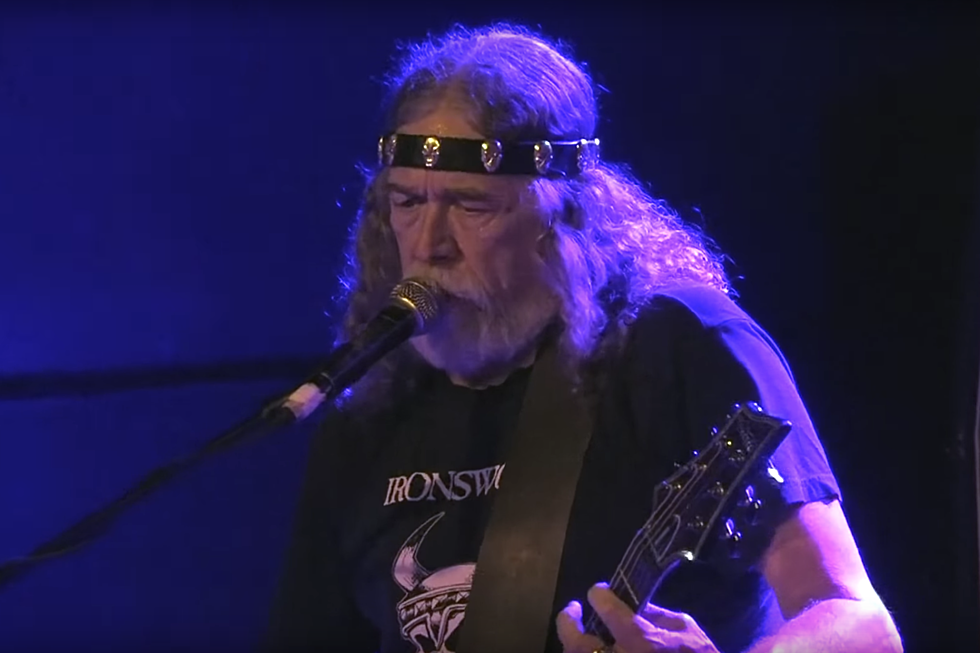 Mark Shelton, Founder of U.S. Power Metal Icons Manilla Road, Dead at 60
YouTube: unARTigNYC
Mark Shelton, guitarist, vocalist and founder of Kansas' epic fantasy metal outfit Manilla Road, passed away at the Headbangers Open Air Festival in Germany at the age of 60.
"I'm very sorry to announce today that my long time brother and Best Friend since 1981 has passed through the Halls of Valhalla. Mark W. Shelton may you Rest In Peace," wrote singer Bryan Patrick, who took over primary vocal duties in 1999, sharing the role with Shelton. "There will be more information within the next couple of days," he added. "There will be a GO FUND ME page set up in order to get Mark back home to his family. My heart is shattered. Please take time today to love your loved ones and hold them close."
Manilla Road's debut album, Invasion, was released in 1980 and the band went on to author another 17 full-length records and were split up briefly between 1992 and 1994. The group was among the earliest of heavy metal bands to explore lyrical fantasy, rounding out their metallic bite of thundering drums, galloping guitars and slower, doom-laden passages with mystic tales centered around horror, literature, and mythology.
When the band returned from their studio drought in 2001, they had added Bryan Patrick as the new frontman and a capable one at that as he possessed a startlingly similar voice to Shelton's. The Manilla Road founder was involved in a number of projects outside the band, the most recent being Hellwell, who released their sophomore effort, Behind the Demon's Eyes, in 2017.
Manilla Road, "Necropolis"
Rockers We've Lost in 2018
More From Classic Rock Q107