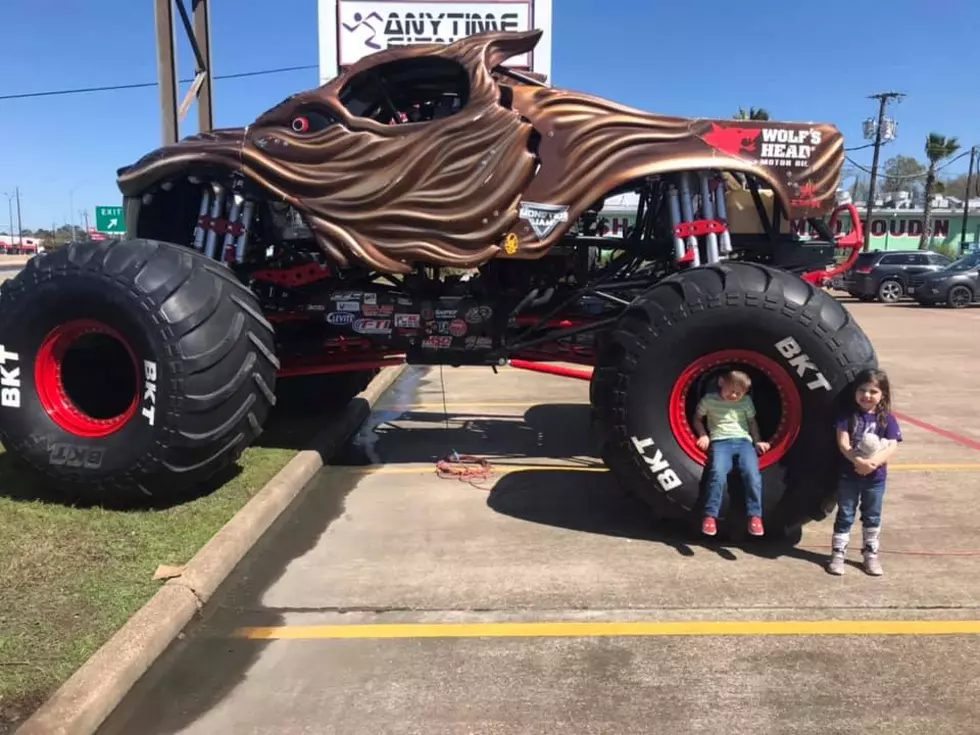 Mayhem Monster Truck Show Coming To Lufkin, Texas
Photo Courtesy of TJ Martinez
Monster Trucks at the Angelina County Expo Center in Lufkin is becoming a tradition. There is always something interesting at this show, and it's always family-friendly fun.
This year the original Texas monster truck 'King Krunch' is back along with 'Bear Foot' and one of my personal favorites 'Monster Patrol.' 'Outlaw Wrangler' and 'Tantrum' will also make an appearance. They are all coming to become champions in pedal down racing, wheelies, & freestyle competitions.
There will be two shows, one each night. The first night is Friday, March 18th, and they all go again on Saturday, March 19th, 2022. Be there for all the monster truck wheelies, racing, and freestyle action starting at 7:30 pm.
Kids Power Wheel Races At Angelina County Expo Center In Lufkin, Texas 
Kids can be a part of the show this year. Children ages 3 - 9 can race their own Power Wheels. You have to register in advance for that and provide your own vehicle. Email extrememonsters@yahoo.com to get your spot.
Come early for the free Fan Zone Pit Party starting at 5:30 pm. Get up close and personal with the Monster Trucks, get autographs from the drivers, and ride in a real monster truck.
You can get tickets in person, cash only, at Dupree Tire & Red Wing Shoes in Lufkin. To get them online just click here. 
Advance ticket prices are reasonably priced. Kids from ages 3-12 are $12 and presale adult tickets are $18. You can get tickets at the Expo the day of, but expect to pay a little more.
Bring The Kids To The Monster Truck Show In Lufkin, Texas 
There is always something extra for the fans. This year look for Extreme Pro Quads, TOMB Mini Bike Warriors, and more.
Bring your earplugs and some extra cash, especially if you have the kids. The weather actually looks pretty good next weekend, but after the sun goes down you might need a jacket.
Texas DMV Denies These Personalized License Plates
Vanity (or personalized) license plates on vehicles can be fun and whimsical. Some owners get very creative when it comes to the right combination of letters and numbers to get their message across in those precious seven characters or less. However, the State of Texas didn't approve the requests to have these personalized plates printed.
La Princesa Dulceria and More
Here are some of the things offered at La Princesa Dulceria and More located in Hudson, Texas.
11 Myths Not Texans Believe are True about Texas
I decided to make a fun list of things that non-Texans believe are true about our home state of Texas. A couple of these, native Texans believe.
More From Classic Rock Q107