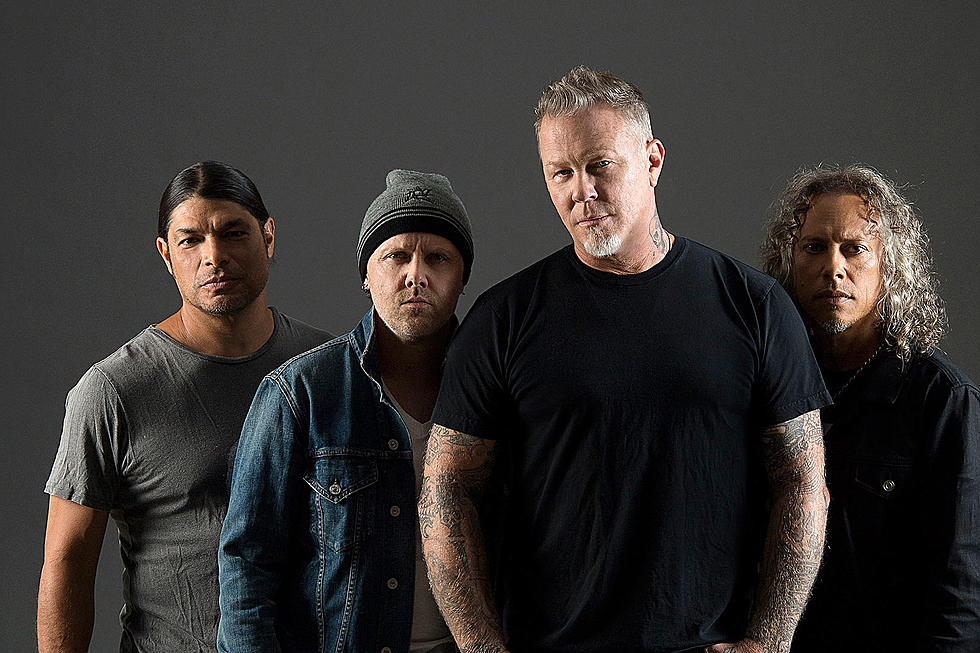 Metallica to Open San Francisco's Chase Center With 20th Anniversary 'S&M' Show
Photo by Ross Halfin
It doesn't get much bigger than Metallica, especially in the Bay Area, so when it comes time to christen the new Chase Center in San Francisco, the band will be on hand to play the first show in the new venue. But Metallica aren't just playing the traditional show at the venue, as they'll reunite with the San Francisco Symphony to mark the 20th anniversary of their highly praised "S&M" live album.
The concert will take place Sept. 6 and is being dubbed "S&M2." It will be a one-night only event, with legendary conductor Michael Tilson Thomas overseeing the orchestra. The late Michael Kamen led the orchestra back on the 1999 original recording.
The show was announced during a press conference today with representatives from the Golden State Warriors, local radio announcers and San Francisco's mayor London Breed on hand, with James Hetfield and Lars Ulrich representing Metallica.
"It's a beautiful opportunity and we're super proud that after 38 years, there's still cool things like this on the horizon for us," said Hetfield. "We're just able to explore and have some fun with some new friends."
"This is beyond exciting on so many fronts," stated Ulrich. "The fact that San Francisco is finally getting a much needed world-class arena, the fact that Metallica get to be part of the opening celebration, the fact that we get to revisit S&M 20 years later, and the fact that we get to share the stage not only with the San Francisco Symphony once again, but with the legend himself, MTT, as he kicks off his final year as music director here in San Francisco. This is mind-blowingly awesome... bring it on ASAP!!!"
"The San Francisco Symphony is delighted to be a part of the Chase Center's opening week, and to perform once again with Metallica to recreate the magic of the historic S&M concerts," said San Francisco Symphony Music Director Michael Tilson Thomas. "I'm happy to join with my friends in Metallica to make this an extraordinary only-in-San Francisco music event."
Pre-sales for fan club members will start tomorrow (March 19) with the Legacy Member sale starting at 9AM PT, and the Fifth Member sale starting at 10AM PT. Head here for more info and you can also get your tickets via Chase Center. Watch the announcement press conference below.
All Metallica Songs Ranked
More From Classic Rock Q107