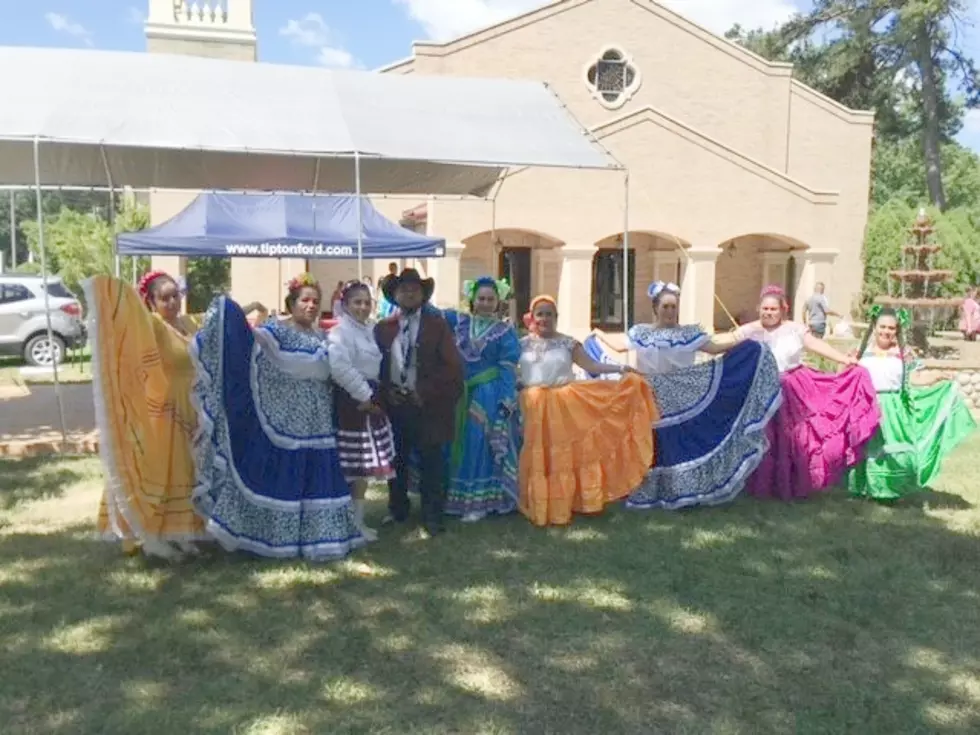 Multicultural Fest is this Saturday and Sunday in Nacogdoches
KICKS 105
The annual Multicultural Festival will be taking place this Saturday and Sunday (4/30 & 5/1) from 10 a.m. until 5 p.m. each day.  The event will once again take place under the huge shade trees on the grounds of Sacred Heart Catholic Church located at 2508 Appleby Sand Road in Nacogdoches.
As the name of the event implies, the goal of this get-together is to showcase the food, talents, and cultures of some of the people who live in Deep East Texas. Father George Elliott, the pastor at Sacred Heart, points out that we are all God's children and we should embrace opportunities like this to learn about each other and to love our neighbors.
A quick word of caution, if you're driving by Sacred Heart Catholic Church this Saturday or Sunday afternoon, the smell of the smorgasbord of delicious foods being offered will draw you into the parking lot.
Here's a rundown of some of the food that will be served
Various Mexican food booths
Filipino food
Vietnamese Food along with crawfish
Tamales and funnel cakes by Immaculate Conception
Indian food
German Food Booth courtesy of St. Boniface Catholic High School
Baked goods and ice cream by the Ladies Guild
Reed's Fish and more (Saturday only)
Butcher Boy's BBQ sandwiches and sausage on a stick
Mama Rose Italian Ice
Ice, Ice Baby food truck with hamburgers, wings, and mangonadas
Saturday's entertainment will include
SFA Los Lendores Mariachi
Crime Stoppers Band
Ketzaly Mexican Dance Group
Felipe Hernandez
Sunday's entertainment includes:
Grupa Danza Folklorico son de Mexico
Ketzaly Mexican Dance Group
Old Town Brass Band
Twirlerettes
On Saturday, kids can enjoy the Rose Lake Ranch Petting Zoo, and then on Sunday, Meadow Ridge Archery will be hosting their fun tag game. Be sure to purchase raffle tickets while you're at the Multicultural Festival.  The top prize is $2500 cash.  Other prizes include tires, pellet grill, calf, spa package, and much more.  Tickets are $10 each, 6 for $50, or 15 for $100. Need not be present to win.
Beautiful Toledo Bend Lake House and Property on the market for $1.2 Million
With the help of pictures from Photography by JR, here are photos of a beautiful lake home and property for sale in Milam, Texas.
More From Classic Rock Q107