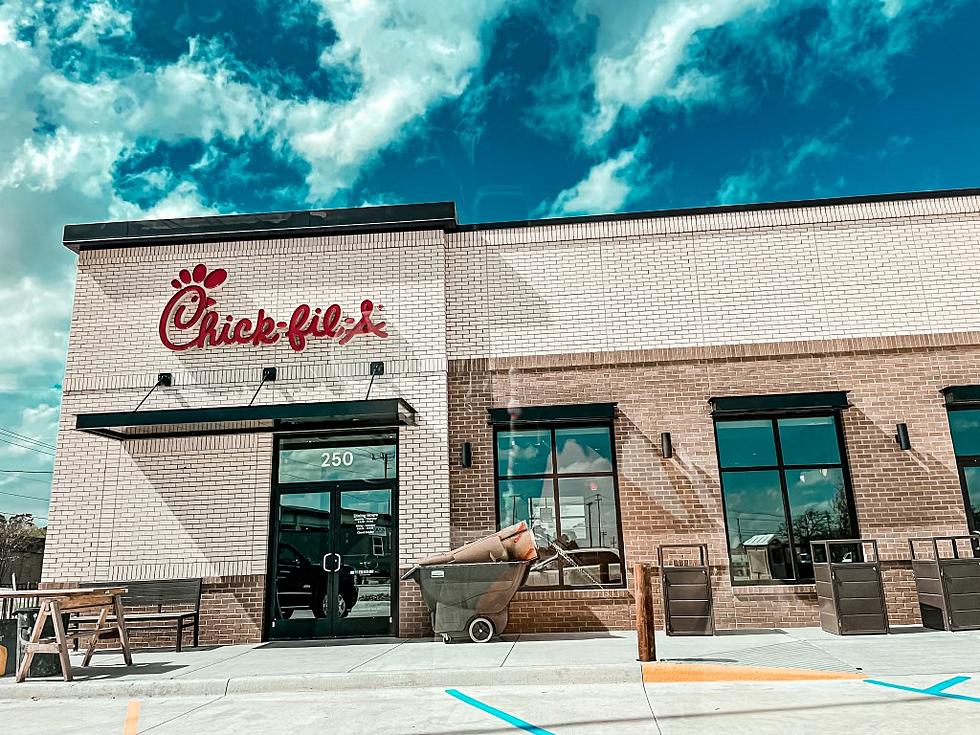 New Chick-fil-A On The West Loop Opening Soon In Lufkin, Texas
TSM Lufkin - Daphinie Jade
There is a brand new Chick-fil-A restaurant ready for its grand opening in Lufkin on the West Loop. It's located at 250 N. John Reddit Drive, Lufkin, TX 75904.
In just a matter of days, they will be selling what is arguably the best chicken sandwich on the planet. This will mark the third Chick-fil-A for Lufkin.
We already have the distinction of having the only two Chick-fil-A restaurants that are across the street from each other in Texas that I have heard of. There is one in the Lufkin Mall and the other in the SouthLoop Crossing Shopping Center on the opposite side of Loop 287.
Which Chick-fil-A In Lufkin Is The Best?
This remains to be seen, but for my money I'll take the food out of the new fryers. I always like to buy my gas from the newest gas station in town, and fresh tanks are best.
The locations are still close to each other, as they are only separated by a few miles of Loop 287. You could go to one and get your chicken sandwich, and to a second to get your fries, and it would all still be hot by the time you got home.
The Henckle Family, formerly of Beaumont, will be opening this location. They bring with them experienced staff from Beaumont Chick-fil-A locations. Brad and his wife, Erin an SFA Alumni, along with their son, William, look forward to becoming an integral part of our community.
What Day Does The New Chick-Fil-A Open In Lufkin  
Our newest Chick-fil-A in Lufkin opens on Thursday, April 7th, 2022 bright and early for breakfast. They are hiring, just text CHICKEN to 940-412-7743.
A New Location For Taco Bell In Lufkin
Take a look at the progress this week at the new location of Taco Bell In Lufkin.
AutoZone In Lufkin Torn Down
After an 18 wheeler ran through the building on November 24th, 2022 the front part of the building was finally torn down today.
Cactus City Nutrition Shack Sneak Peek
Take a look at all of the hard work that went into the making of the Cactus City Nutrition Shack in the Pines Shopping Center in Lufkin, Texas.
More From Classic Rock Q107