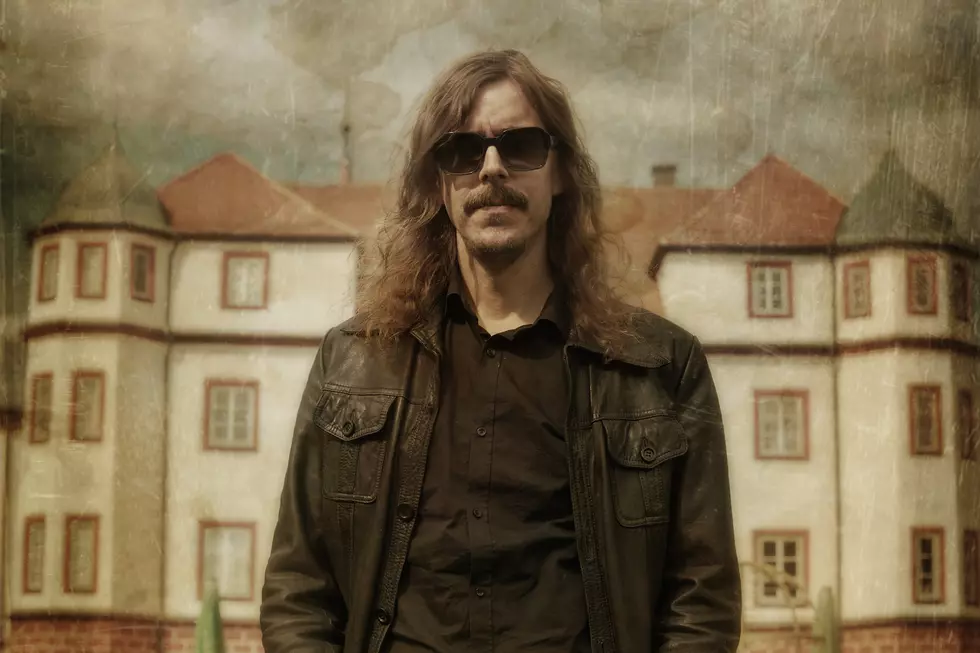 Opeth Release English + Swedish Versions of New Song 'Dignity'
Anne C. Swallow
Opeth are still a month away from releasing their 13th full length record, In Cauda Venenum. The album will be released in both Swedish and English and fans can now hear the second single, "Svekets Prins" ("Dignity"), in both languages below.
This track isn't as linear as the first single, "Hand in Heart," opening with a bombastic moment reminiscent of Uriah Heep thanks to the gigantic backing vocal assembly. "Dignity" works through Opeth's typical light and shade dynamics with the heaviness kicking in over half way into the atmospheric song.
The English / Swedish dynamic marks Opeth's first foray into releasing a multi-lingual album, much like what German electronic pioneers Kraftwerk did during their ascent.
Speaking about this stage in the band's career, Mikael Akerfeldt stated, "I don't expect us to conquer the world. We're not going to be the next big thing now that we're 45 and into our 13th record. So, as time has moved on, Opeth is becoming more and more for us. In a way, that makes the music and the record more pure. We're not trying to get to the next level of popularity. We're trying to get to the next level of creativity."
"So, making the record in Swedish was the spark," Akerfeldt said about remaining inspired. "It got the music going," he went on, adding, "Down the line, I got anxious about the idea though. I started to think, 'Maybe, they [the fans] won't listen to it all because it's in Swedish.' I'll admit I was chicken shit about not having an English version. So, I went ahead and made an English version as well. To me, the Swedish version is the main version, the most important version to me, and the version I want people to listen to first. Obviously, we wanted to give fans the choice though."
In Cauda Venenum comes out on Sept. 27. Pre-order your copy here.
See Opeth in the Top 25 Prog Metal Albums of All Time
More From Classic Rock Q107