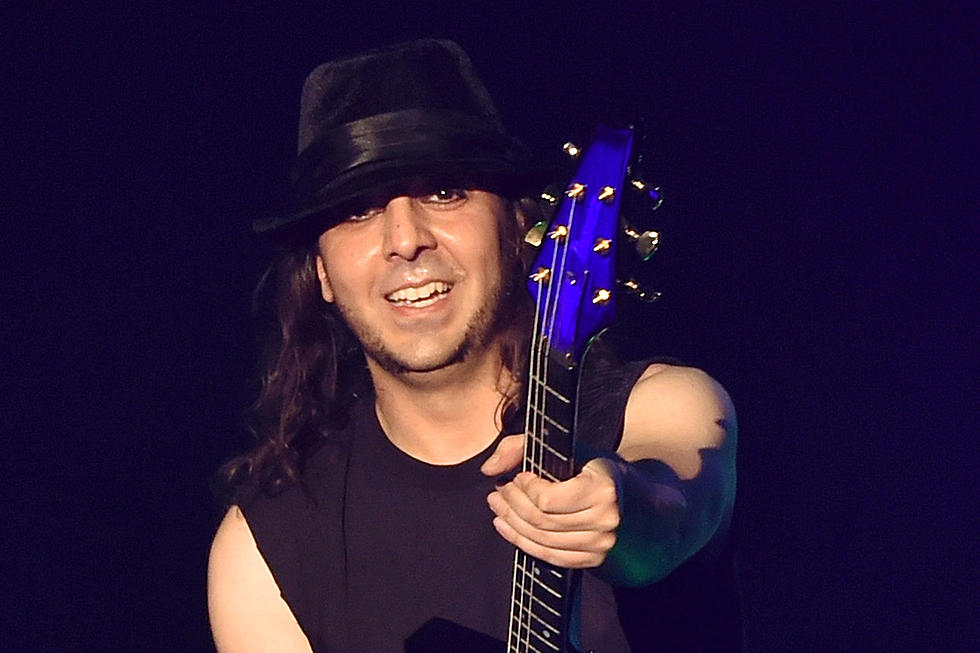 Scars on Broadway's 'Guns Are Loaded' in New 'Dictator' Song
Kevin Winter, Getty Images
There's a lot of fussing over the possibility of a new System of a Down album, or lack thereof. What's for certain, though, is that System guitarist Daron Malakian will be putting out a full length record, Dictator, in 2018 with Scars on Broadway. Two songs have already been released and this next one, "Guns Are Loaded," is a darker, more brooding offering.
For two minutes, a despondent atmosphere reels in the listener while Malakian's dazed delivery fuels the trance-inducing repetition. The heavier moments that dominate the back half embrace a similar aesthetic with rigid riffing to further the droning effect with splashes of melodic hooks.
Hear "Guns Are Loaded" below and to take a deeper dive, check out "Lives" and the title track too. Pre-order Dictator (out July 20) digitally here and for a physical copy, head to this location.
It was known that the members of System of a Down had hit roadblocks as they attempted to write and record new music together. After Malakian expressed frustration with Serj Tankian, singling him out as the impasse, the singer issued a tell-all statement explaining the holdup and taking the blame. Drummer John Dolmayan was more diplomatic, suggesting everyone shares the blame for a lack of a new record.
Scars on Broadway, "Guns Are Loaded"
11 Unforgettable System of a Down Moments
2018's Most Anticipated Hard Rock + Metal Albums
More From Classic Rock Q107