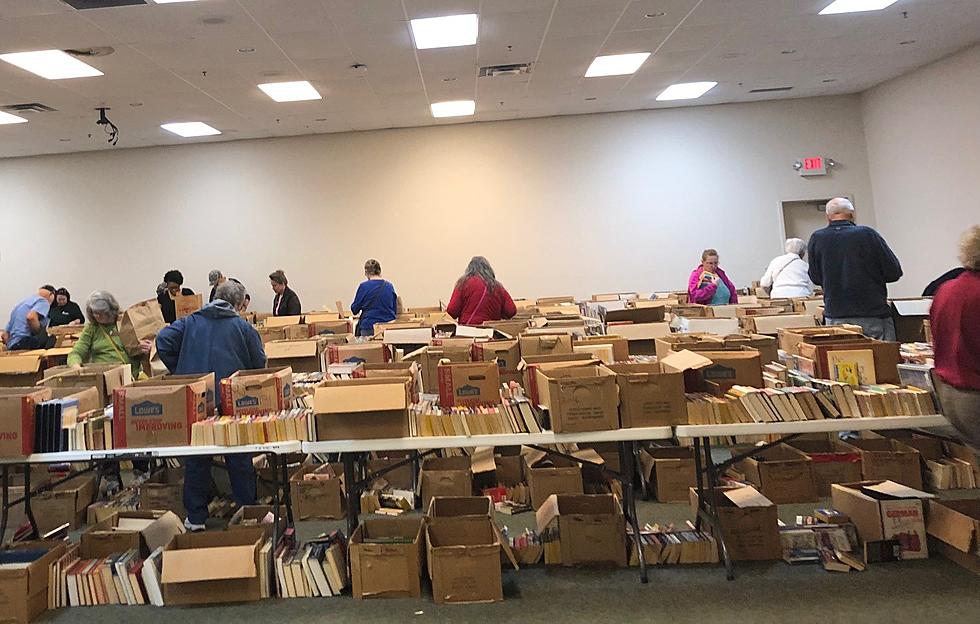 Spring Book Sale Coming To Kurth Memorial Library In Lufkin, Texas
Dan Patrick TSM Lufkin
If you were to look on my nightstand right now there is a book from the Kurth Memorial Library. I actually can't wait to get home and read a few more chapters.
Currently, I'm reading Stolen Focus by Johann Hari. It is really making me think long and hard about the devices and platforms that I use every day. This is the kind of knowledge you just can't get by scanning Facebook incessantly.
Your local library is a gold mine of knowledge and when they have a book sale I always want to stop in and check out the boxes. The Friends of the Library big Spring book sale is going on Wednesday, April 27th, 2022, and continuing until Saturday, April 30th, 2022.
Big Spring Book Sale Is At Kurth Memorial Library This Week In Lufkin, Texas 
If you want to purchase some gently used books of all types at great prices this is your sale. Each day is a little different and friends of the library get their own day.
It all starts on Wednesday, April 27th, 2022, and again on Thursday, April 28th from 10 am to 5 pm for paperbacks and magazines only. These can be purchased at the Circulation Desk.
Members-only night is on Thursday, April 28th from 5 pm to 9 pm. Don't get left out on this extra night. You can become a member by purchasing a membership at the Circulation Desk.
General Book Sale At The Kurth Memorial Library This Friday and Saturday 
If you aren't interested in becoming a member the general book sale is on Friday, April 29th, and Saturday, April 30th from 10 am to 5:30 pm each day. 
The Kurth Memorial Library is next to Pineywoods Academy at 706 South Raguet Street in Lufkin. All the proceeds of the sale will go back to the Library for new books, equipment, or services. Call 936-630-0560 for more details.
Kurth Memorial Library Is Ready For Christmas 2021
Take a look inside Lufkin's Kurth Memorial Library at Christmas time.
See The House Behind The Trees On South First Street In Lufkin
Driving by this property in the commercial heart of Lufkin you would never know all this is behind the trees.
The Most Charming Historic Home In Lufkin On Airbnb
If you are looking for a unique getaway close to home this one is within walking distance of downtown Lufkin.
More From Classic Rock Q107