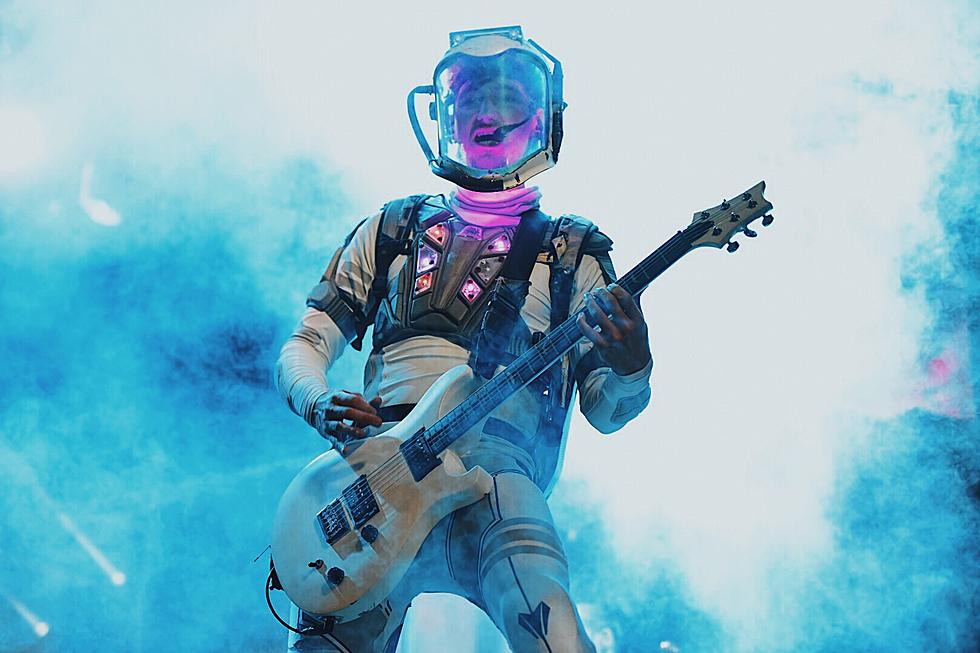 Starset Announce 2019 U.S. Tour + New Album Release Date
Grizzlee Martin, Loudwire
We have just received a transmission from Starset that reveals news of their 2019 fall headlining U.S. tour, which will begin Sept. 13, the release date of their new album.
There's been no confirmation on a title for the band's third album, which will serve as the successor to 2017's Vessels. Starset's most recent release was their cover of Type O Negative's October Rust classic "Love You to Death," which arrived on the Vessels 2.0 deluxe reissue.
The tour, which will feature 35 demonstrations, launches Sept. 13 in Cincinnati, Ohio, and will finish orbiting the U.S. on Nov. 1 after touching down in Columbus, Ohio. See the complete list of tour dates below.
No opener has been announced at this time. Keep an eye out on Starset's Facebook for more info.
Starset 2019 U.S. Tour Dates
Sept. 13 — Cincinnati, Ohio
Sept. 14 — Pittsburgh, Penn.
Sept. 15 — Reading, Penn.
Sept. 17 — Silver Springs, Md.
Sept. 18 — Norfolk, Va.
Sept. 20 — Charlotte, N.C.
Sept. 21 — Charlestone, S.C.
Sept. 22 — Atlanta, Ga.
Sept. 24 — Baton Rouge, La.
Sept. 25 — Houston, Texas
Sept. 27 — San Antonio, Texas
Sept. 28 — Dallas, Texas
Sept. 29 — Oklahoma City, Okla.
Oct. 01 — Phoenix, Az.
Oct. 02 — Los Angeles, Calif.
Oct. 04 — San Francisco, Calif.
Oct. 05 — Sacramento, Calif.
Oct. 07 — San Diego, Calif.
Oct. 08 — Ventura, Calif.
Oct. 09 — Reno, Nev.
Oct. 12 — Portland, Oreg.
Oct. 13 — Seattle, Wash.
Oct. 14 — Boise, Idaho
Oct. 16 — Salt Lake City, Utah
Oct. 17 — Denver, Colo.
Oct. 18 — Lincoln, Neb.
Oct. 20 — Minneapolis, Minn.
Oct. 21 — Chicago, Ill.
Oct. 24 — Philadelphia, Penn.
Oct. 25 — New York, N.Y.
Oct. 26 — Hartford, Conn.
Oct. 27 — Boston, Mass.
Oct. 29 — Niagara Falls, N.Y.
Oct. 30 — Detroit, Mich.
Nov. 01 — Columbus, Ohio
See Starset in the 25 Best Hard Rock + Metal Albums of 2017
More From Classic Rock Q107