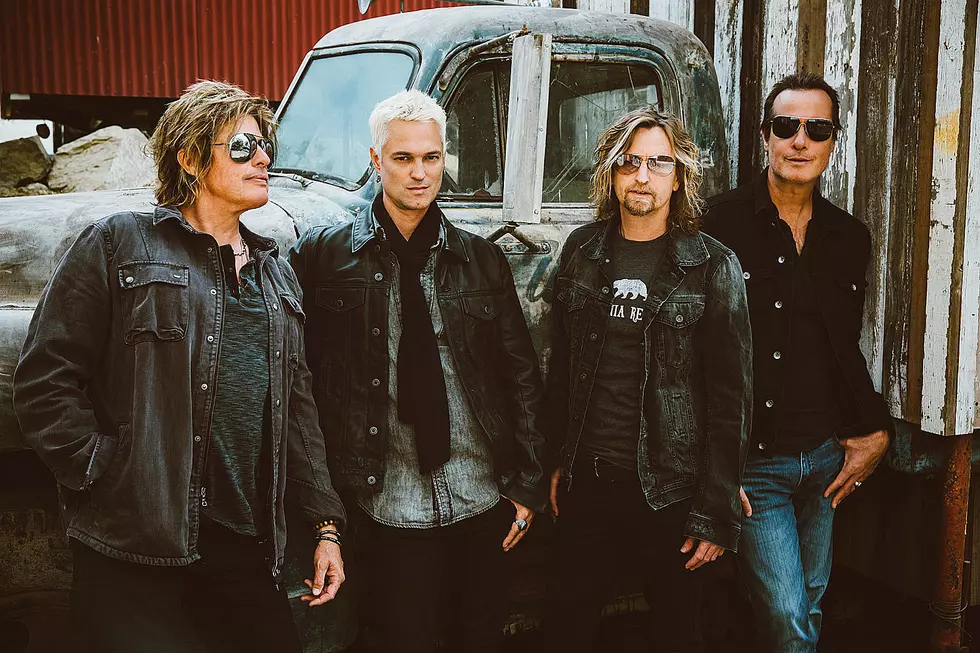 Stone Temple Pilots Enter Cage Match Hall of Fame With 'Meadow'
Michelle Shiers
Congrats are in order for Stone Temple Pilots. For five straight weeks, their latest single "Meadow" ruled the Loudwire Cage Match and the song is now being retired to the Loudwire Cage Match Hall of Fame.
Their toughest match came in the first week, as "Meadow" earned just shy of 59 percent of the vote to oust Foo Fighters' "The Sky Is a Neighborhood" from its perch as a two-time Cage Match winner.
From there, Stone Temple Pilots dispatched of the competition in convincing fashion, besting Royal Blood's "I Only Lie When I Love You," Bush's "This Is War," Rise Against's "House on Fire" and Red Sun Rising's "Deathwish" in successive weeks. Bush put up the biggest fight amongst the four other competitors, but just managed a little over a quarter of the votes during their competition week.
The strong response to "Meadow" is certainly a solid indicator of the band's future with new vocalist Jeff Gutt. The song was the first taste of new material from the lineup with Gutt on vocals and a new self-titled album and tour is due March 16. Take one more listen to the "Meadow" single below.
Kudos to Stone Temple Pilots, the most recent entry to the Cage Match Hall of Fame. To see all of the previous entries, click here.
Stone Temple Pilots, "Meadow"
More From Classic Rock Q107