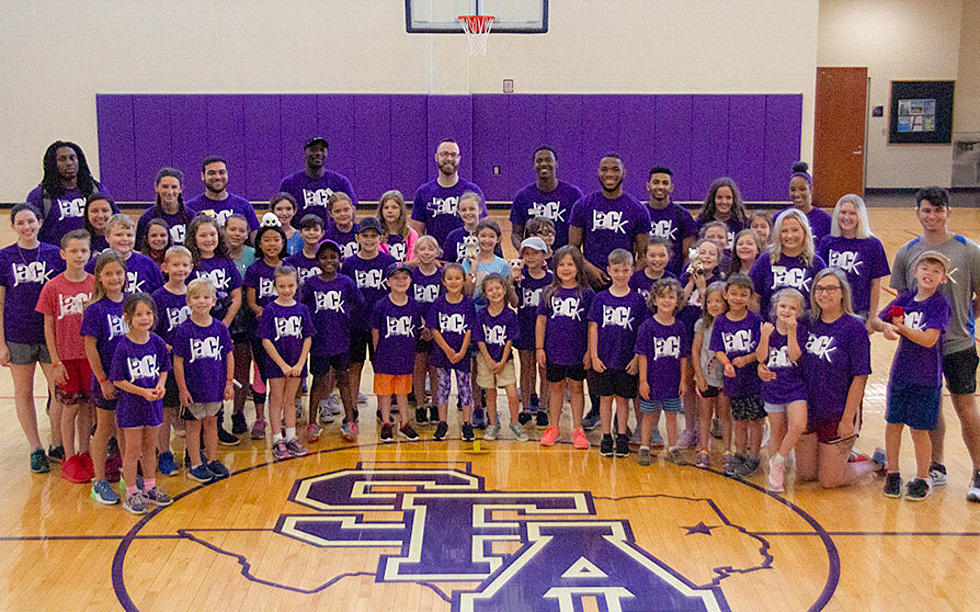 Recreational Day Camp For Your Kids This Summer In Nacogdoches, Texas
sfasu.edu Campus Recreation Little Jack Rec Camp
Spring has only just begun, and parents are already trying to figure out what they are going to do with the kids during the summer. There are a lot of summer day camps around, and I think this one deserves a closer look if you live in the Nacogdoches area.
Every summer SFA Campus Recreation offers a recreational day camp for kids ages 5 to 12 years old. The Little Jack Rec Camp might just be the one you have been looking for.
This is a recreational day camp with many physical activities. Though they don't actually focus on one sport over another, it should be a great experience for many different sports.
Get Your Kids Off The Couch With This Fun Day Camp In Nacogdoches, Texas 
Parents are always on the lookout for something besides screen time to fill their kid's summers. The Little Jack Rec Camp fills that request and goes above and beyond.
The camp pays special attention to teamwork, motivation, communication, sportsmanship, and fun. All of the activities are carried out in a non-competitive way.
Children will be split into three age groups, and all the activities are for beginner to intermediate skill levels.
5 -7 years old
8 -9 years old
10 -12 years old
Swimming Offered At This SFA Day Camp This Summer in Nacogdoches 
The fact that they offer swimming is a huge plus. There are six different activities daily at the camp. 
You will have to pack them a snack and lunch that doesn't need to be heated. The camp is from 8 am - 3:50 pm and pick up is at 4 pm. There is a late pick-up option for an extra fee.
Take a look at all the details of the camp CLICK HERE and see if it fits your budget.
ArtFest 2019 In Pictures
Pictures from ArtFest 2019. It took place in Downtown Nacogdoches.
Gorgeous Retreat On Lake Nacogdoches
A stunning custom pool and every amenity awaits inside and out.
Luxury Estate Sale In Nacogdoches, Texas
This estate sale has tons of items that you might already collect.
More From Classic Rock Q107