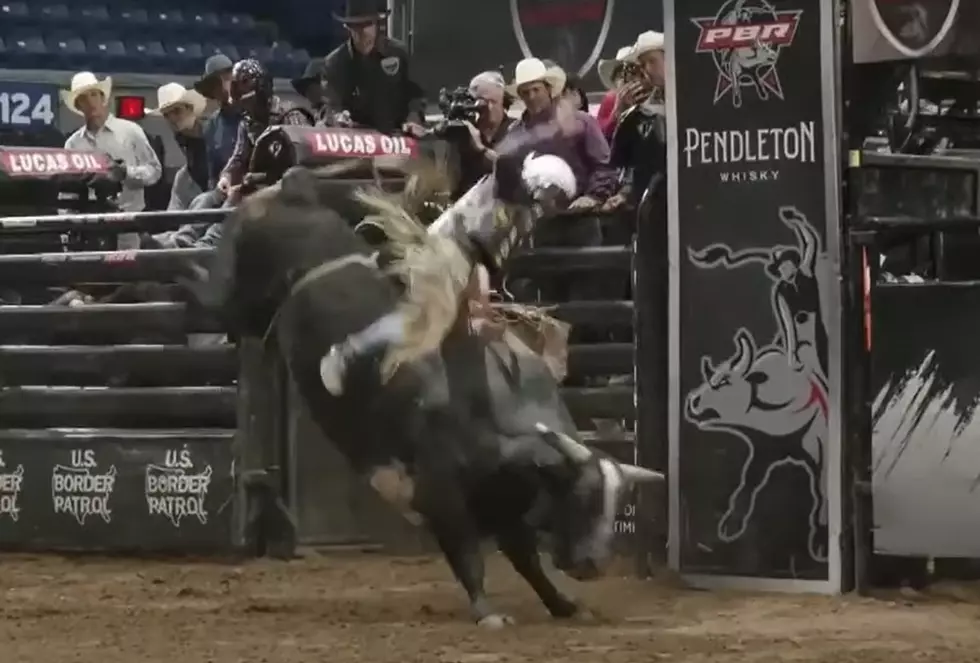 Texas Professional Bull Rider Who Rode in Lufkin, Dies in Utah
Screenshot PBR via YouTube
Demetrius Omar Lateef Allen, 27, of Fresno, Texas passed away late Sunday night in Salt Lake City, Utah, following what police have identified as a domestic dispute that eventually led to a shooting.
Allen, who rode under the name Ouncie Mitchell, is listed as 157th in the world in the Professional Bull Rider (PBR) rankings.  He has been riding in the PBR since 2015. Mitchell was in Utah competing at a rodeo.
Hall of Fame Rodeo Announcer Mike Mathis of Lufkin, Texas said that Mitchell had been a contestant recently at the Angelina Benefit Rodeo and the Xtreme Bull Bash, both at the George H. Henderson, Jr. Expo Center in Lufkin.  Mathis was the rodeo announcer this past weekend in Salt Lake City and said that he briefly talked to Mitchell following the rodeo.
According to a report, Mitchell had been in Salt Lake City to participate in a bull riding event at the Utah State Fair. Hours later, he reportedly got into an argument with a woman he knew.  Officials indicate that this argument eventually later led to the shooting.  Mitchell was transported to a local hospital where he later died from his injuries.
Authorities have arrested LaShawn Bagley, 21, on charges of murder and felony discharge of a firearm. No further details have been released on her arrest.
Ouncie has a younger cousin named Ezekiel Mitchell who also rides in the PBR.  Ezekiel is from Rockdale, Texas, and is currently ranked #36 in the world PBR standings.
Ouncie Mitchell achieved his most success on several tours in 2019 and 2020. In 2018, he finished the year ranked 34th in the Velocity Tour.  In 2019, he finished 55th in the world standings, and he ranked 8th in the Velocity Tour. Mitchell had only attended a few PBR events so far in 2022.
Texas Still Needs Your Help: More Wanted Criminals in The State
There are still criminals that remain in hiding from law enforcement. Have you seen these individuals?
Texas Crime Statistics By City
Check to see how crime compares in your city versus elsewhere.
More From Classic Rock Q107