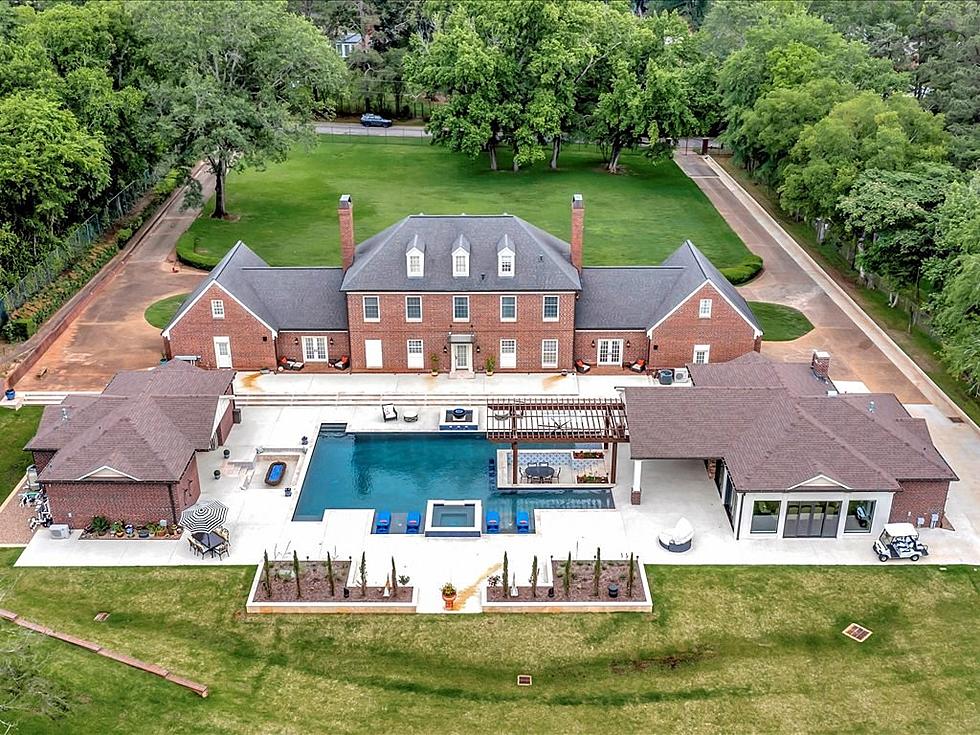 The Most Expensive House In Nacogdoches Is An Opulent In Town Retreat
Ed Pool - epool@cpre.com
When you think of a Manor, this home fits the bill. The fact that it is not on a ton of land it's technically not a manor.
Though it's a huge place with 7,622 square feet of indoor living space, it's not technically a mansion either. It just misses that mark by around 382 square feet though.
If you were to use the simple definitions of these words, that don't include opinions, it could really technically be both. I'll just call it what it is, a huge colonial 2 story home.
What You Got? 
This home is on almost 3 acres and it uses just about every available inch. The outside is just as impressive as the inside.
It was built in the 1980's and is a single family home. It has three bedrooms, 4 full bathrooms, and two half baths. That's a lot of space to get clean.
Interesting Features
It makes up for a lack of guest bedrooms in the main house with an entire guest house in the back. You can also find extras like an exercise room, sauna, and inground pool.
It doesn't stop bringing the heat there. It also sports a hot tub, cabana, formal dining room, and an attached 2 car garage.
Moving On Up 
There are technically 3 stories. Up on the top there is an exercise area and theater.  Get the popcorn ready.
This home is one of a kind. If you have the means I highly recommend it. This is a house that makes a statement. That statement is "fancy."
You can drive past the gate at 232 Bostwick in Nacogdoches, but you won't see all this. It's currently listed for $2,495,000.
Most Expensive House In Nacogdoches
Look Inside The Most Expensive Home For Sale In Lufkin
A New Perspective On Lufkin
LOOK: Here is the richest town in each state
Just saying the names of these towns immediately conjures up images of grand mansions, luxury cars, and ritzy restaurants. Read on to see which town in your home state took the title of the richest location and which place had the highest median income in the country. Who knows—your hometown might even be on this list.
More From Classic Rock Q107