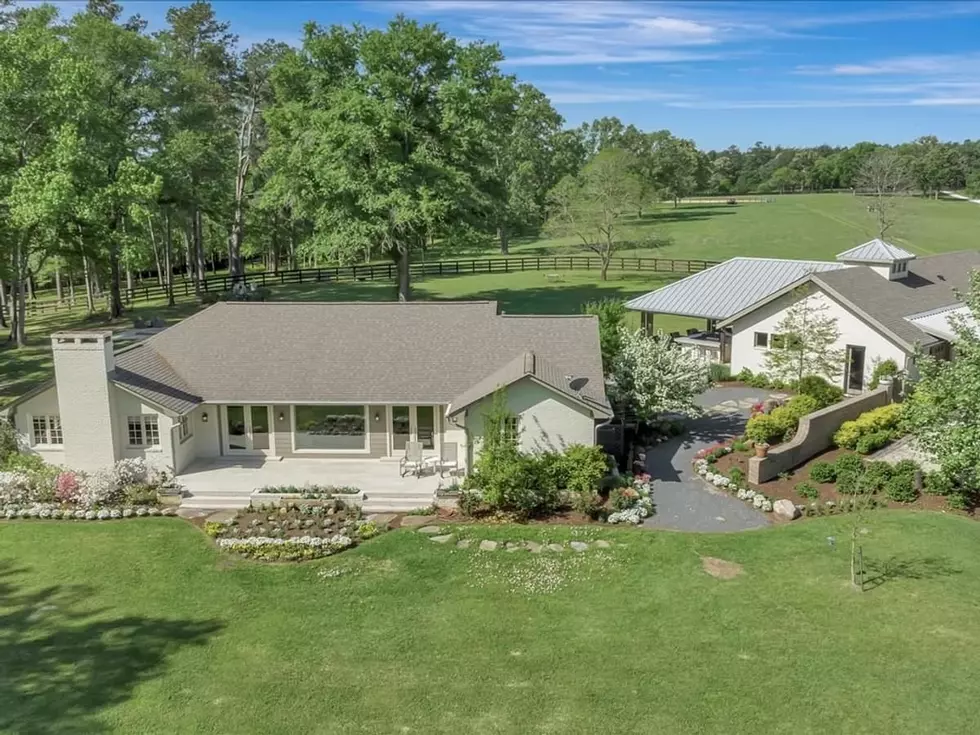 This Property Is A Horse Lovers Dream In Hudson, Texas
360 Media Of East Texas - Angela Marcotte / Listing Agent Cindy Pierce MLS # 64573
Okay first off, let me just say this is one of the most amazing places I have ever seen. This is like something out of a romance novel.
It's got a Lufkin address, but technically it's Hudson or Granville. It's way outside of the city limits, far from prying eyes. The pool is not fenced in, but is surrounded by acres of land.
89 acres of rolling hills actually add to the privacy because of the elevation. The land is amazing, but the houses are to die for. Yes, I said houses. There are three separate homes, all fully renovated; one of which is described as a barndominium.
You Can Go Swimming While Watching Your Horses In Hudson, Texas
The home is located at 1810 Caspers Cove Road and it just hit the market. The big house is 2,219 square feet. The guest house is 1,476 square feet, and the barndominium or "guest quarters" is 1,280 square feet.
Each one of these living spaces has its own kitchen and bathrooms, as well as all the amenities that you would expect to find on an impeccably kept property like this. You won't want to stay inside much at this place though.
There is a full outdoor kitchen with bar seating for grilling by the heated and chilled pool or the in-ground spa. The covered patio has a television and a firepit. Jack Creek runs inside the property lines along with three ponds.
The Horse House In Hudson Is Everything You Imagined
There is a beautiful 3-stall barn on the bottom floor of the barndominium. There is also an entire hay barn, a round pen, and an open arena for horseplay.
Special thanks to Angela Marcott for providing us with all these amazing photos. Take a look around and see what 2.7 million dollars can get you in Deep East Texas.
Horse Lovers Dream Property In Hudson, Texas
This place has it all, especially if you love horses.
$2 Million Home on Eagle Point Lane in Hemphill
Check out the gorgeous views and luscious amenities of this $2 million dollar home that's listed for sale through Allman Company Realtors.
Beautiful Toledo Bend Lake House and Property on the market for $1.2 Million
With the help of pictures from Photography by JR, here are photos of a beautiful lake home and property for sale in Milam, Texas.
More From Classic Rock Q107