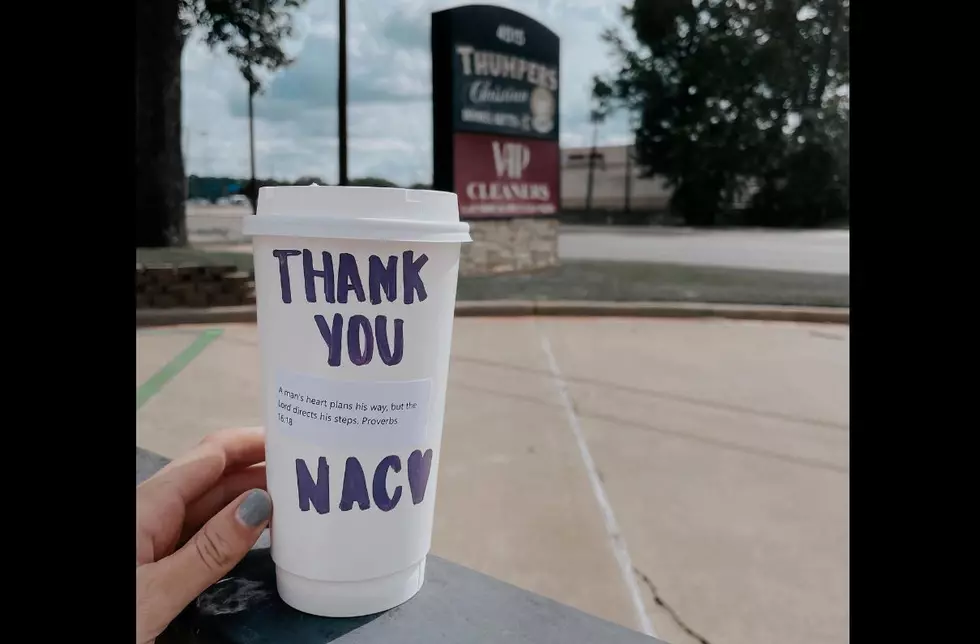 Thumpers Christian Books And Cafe To Close In Nacogdoches, Texas
Thumpers via Facebook
The owners of Thumpers Christian Books, Gifts, and Coffee have made the very hard decision of closing their doors for good. This establishment is about much more than selling bibles.
They really have a sense of community going there, and the customers really love the place. They have been in business for over five years in Nacogdoches.
Thumpers is located at 4515 North Street, and I really like their idea that Christ and coffee should go hand in hand. Their patrons are not looking forward to June 24th, 2022, which is their last day in business.
Thumpers Christian Book Store To Close For Good On Friday, June 24th, 2022
Though this is a great place to pick up a bible or devotional, the outpouring of support from social media was all about the coffee and the cafe. They also mention their very friendly staff, which is always uplifting.
Though the patrons have many special memories there, the owners are also having a difficult time closing the business. It holds a place in their hearts, and I am sure they have had a hard time with this decision.
Thumpers' charitable works have always been a part of their business plan. They have sponsored many mission trips and provided a space for many bible studies.
Merchandise Will Be Marked Down At Thumpers In Nacogdoches
They will start marking down merchandise and start phasing out the coffee and sandwich bar soon. Be sure and stop by and let them know how much they mean to you with your dollars and words over the next few weeks.
Now the only Christian book store I can think of that will still be in our area is The Mustard Seed Faith & Inspirational Books & Gifts on University.
Vintage Collectables Among Items At Huge Living Estate Sale In Nacogdoches, Texas
There are so many collectibles and vintage board games among all these amazing things.
Luxury Estate Sale In Nacogdoches, Texas
This estate sale has tons of items that you might already collect.
Gorgeous Retreat On Lake Nacogdoches
A stunning custom pool and every amenity awaits inside and out.
More From Classic Rock Q107