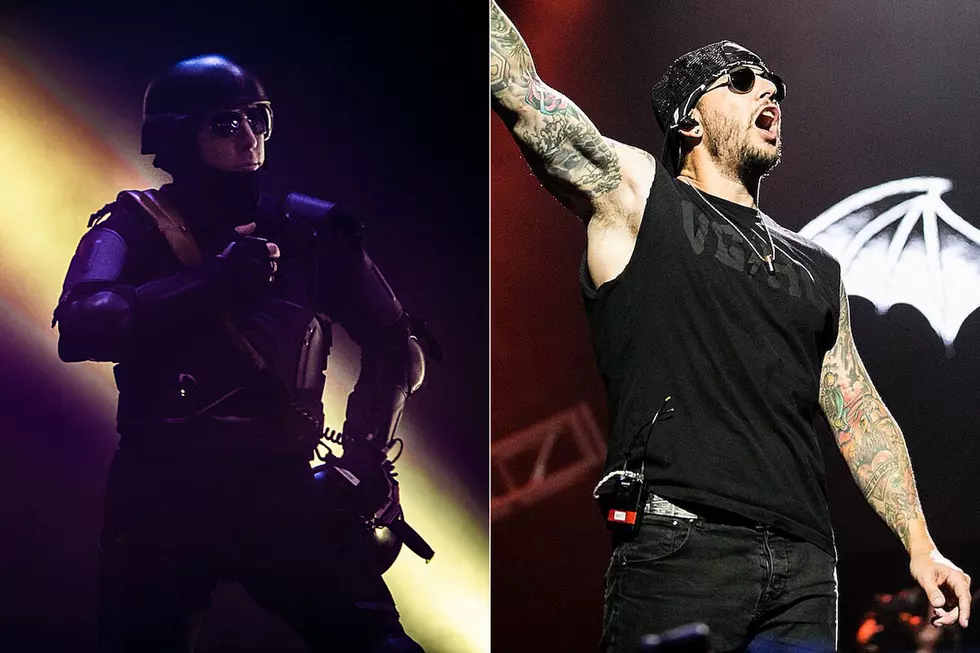 Tool + Avenged Sevenfold Top 2018 Northern Invasion Lineup
Melina Dellamarggio / Matt Stasi, Loudwire
The "World's Loudest Month" continues to fill up with amazing rock and metal festivals, as Northern Invasion is the latest event to announce a spectacular lineup for 2018. Tool and Avenged Sevenfold frontline the festival, which takes place May 12 and 13 at the Somerset Amphitheater in Somerset, Wis.
As revealed to us late last week by drummer Danny Carey, Tool intend on having their next studio album out in 2018. Meanwhile, Avenged Sevenfold are getting one of their first opportunities to explore a more fully fleshed out set incorporating music from The Stage album.
Also playing Northern Invasion in 2018 will be A Perfect Circle, Alice In Chains, Breaking Benjamin, Stone Temple Pilots, The Used, Black Veil Brides, Asking Alexandria, I Prevail, Parkway Drive, Black Stone Cherry, Red Sun Rising, Andrew W.K., Atreyu, Anti-Flag, 10 Years, We Came As Romans, The Bronx, Dance Gavin Dance, Butcher Babies, Hawthorne Heights, New Years Day, Senses Fail, Stick to Your Guns, Miss May I, Like a Storm, The Fever 333, I See Stars, Wilson, Mutoid Man, Cane Hill, Black Foxxes, Counterfeit, The Blue Stones, Joyous Wolf, Spirit Animal, Stitched Up Heart and Big Story.
That's quite a lineup with several cool storylines, like Maynard James Keenan fronting both Tool and A Perfect Circle, the return of Stone Temple Pilots with new vocalist Jeff Gutt, Asking Alexandria reuniting with Danny Worsnop and more.
Maynard James Keenan of Tool and A Perfect Circle said, "Looking forward to playing material from the new A Perfect Circle release at Northern Invasion. Bringing new songs to life in a live setting is always exciting."
Dean DeLeo of Stone Temple Pilots commented, "Stone Temple Pilots are beyond thrilled to be playing Northern Invasion 2018. We are back! It's going to be a killer weekend of great music--great fun."
"We spent a lot of time listening to our loyal Invasion fan base over these last several months to create a lineup that celebrates some of the rock legends along with delivering on our reputation for inviting the hottest up-and-comers in the genre," said Joe Litvag, Executive Producer of Northern Invasion. "Having heroes like Tool, Avenged Sevenfold, Alice in Chains and Stone Temple Pilots matched with new sensations like Parkway Drive, Black Veil Brides and Red Sun Rising, I think the fans will respond well. It's going to be an unforgettable weekend!"
Northern Invasion general admission and VIP ticketing is available now at this location. You can also find camping packages, layaway info, hotel packages and more at the same link. There will also be specially priced tickets for active military available through GovX while supplies last.
Check out the 2018 Northern Invasion festival lineup in the poster below.
2018 Northern Invasion Poster
More From Classic Rock Q107