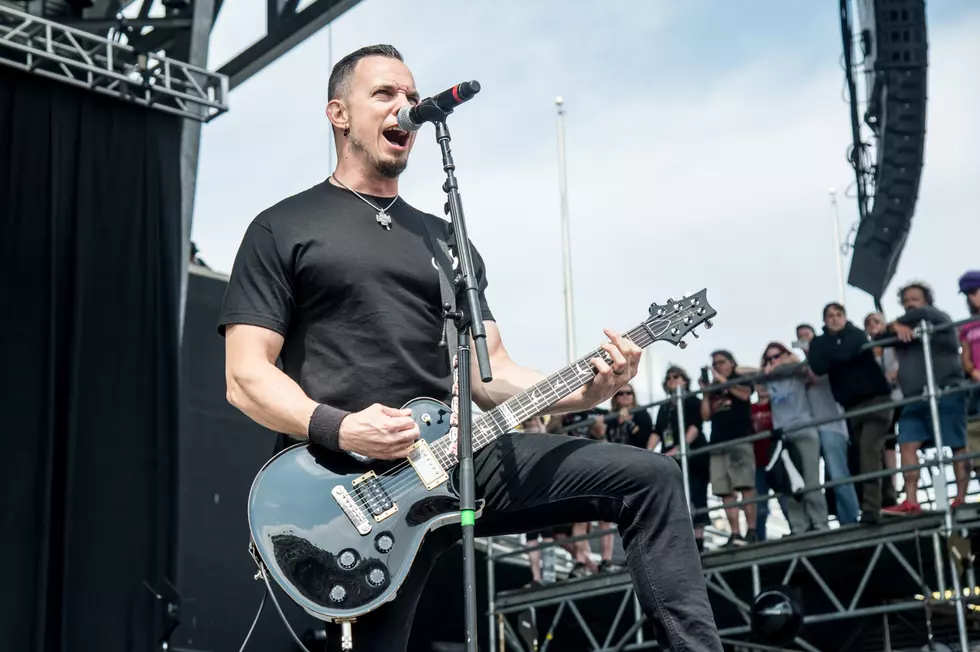 Tremonti Reveal 2018 Album Plans, Plus News on Napalm Death + More
Amy Harris for Loudwire
In addition to the big stories we covered today, Wire-to-Wire provides you with some of the other key rock and metal news items from Dec. 8, 2017:
- You can look for Tremonti to be releasing a new album in 2018. The band just issued a new trailer and a site for many fan opportunities to be engaged in the process of the album's rollout. See the trailer here and head to this location to see what Tremonti are offering up.
- Napalm Death have a new compilation en route. Coded Smears and More Uncommon Slurs will be released next March through Century Media Records. The 31-track release clocks in at over 90 minutes with a host of rarities and earworms spanning the years 2004-2016.
- Former HIM drummer Gas Lipstick has teamed up with In Flames' Niclas Engelin, Drömriket's Jonas Slättung and singer Apollo Papathanasio in the new band We Sell the Dead. The group's debut disc, Heaven Doesn't Want You and Hell Is Full will be released by earMUSIC on Feb. 23. Get more details here.
- Speaking with Planet Rock, former Hanoi Rocks singer Michael Monroe revealed that he is planning to return to the studio in March to record his next solo album.
- loudwire.com/tags/septicfleshhave announced they will be embarking on a North American Tour at the end of Winter 2018. They will be joined by Dark Funeral and Thy Antichrist, and you can check out the full run of dates right here.
Loudwire Video News Featuring Rob Halford of Judas Priest
More From Classic Rock Q107