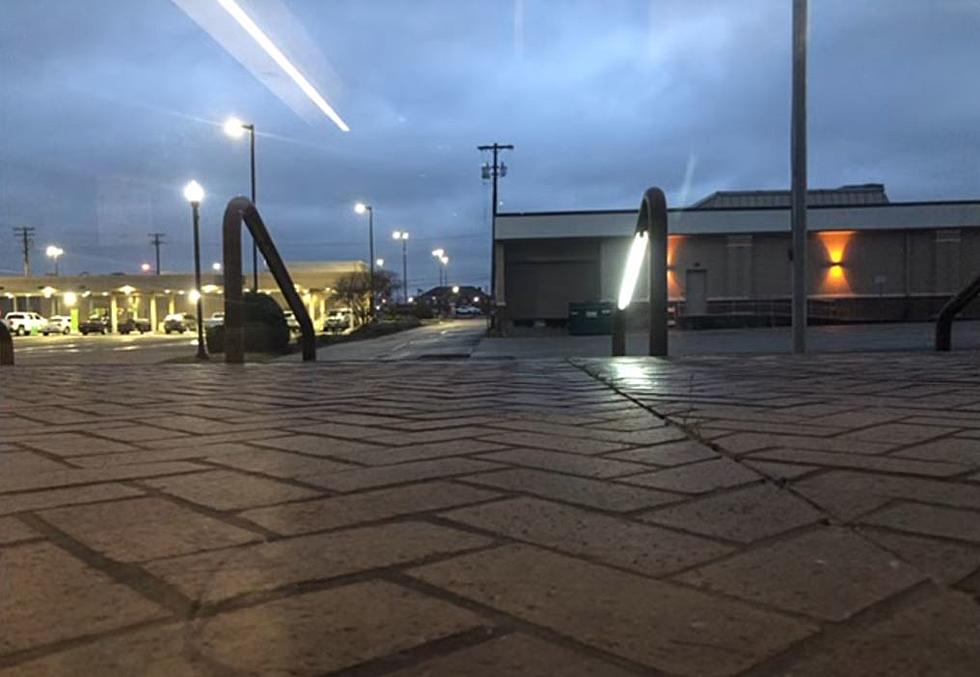 Watch The Severe Weather In Lufkin, Texas With This Stream
City Of Lufkin via You Tube
The weather forecast for East Texas is shaping up to be a bit of a problem overnight tonight, March 21, 2022. If you had any outdoor plans overnight, I would suggest you cancel those plans.
Use that time instead to clean out a closet or other interior room of the house and get ready for a bumpy night. I am always tempted to go outside and see what the weather is doing. 
Now I can resist that urge thanks to a stream that I found. The City Of Lufkin has a weather cam you can watch during the storm.
Where Is The City of Lufkin, Texas Weather Camera?
At this time the weather camera stream can be found on YouTube. It is positioned perfectly to show the storm moving into our area.
It has been placed on the ground right outside of City Hall at the police station front door in Downtown Lufkin. I think this is a perfect position because you can see the sky and the clouds moving in.
Almost half of the screen is taken up by the landing that is stamped in a brick pattern. That will give you plenty of space to see the raindrops hitting the ground at the top of the stairs.
Watch This YouTube Stream Of The Weather Outside In Lufkin, Texas 
While watching the stream, I've counted at least two mosquito hawks. There is one that fluttered around the camera into view a moment ago.
The other one seems to have died and gotten stuck in a crack. It's making a great wind gauge. As you can tell I'm not overly fond of mosquito hawks, and I usually punch them when I see them.
They don't even eat mosquitos, but that is a story for another time. Stay safe out there tonight, and keep your app and radio handy. 
Downtown Lufkin Storm Damage
An unconfirmed tornado briefly ran though downtown Lufkin on Wednesday, October 27th, 2021. It knocked out power to Lufkin City Hall and many businesses in the area were affected.
Buy This Boxcar In Lufkin, Texas
If you are seriously into trains, you might have need for your very own boxcar. It could be turned into so many different things. I never see items like this for sale, so this could be your chance.
See The House Behind The Trees On South First Street In Lufkin
Driving by this property in the commercial heart of Lufkin you would never know all this is behind the trees.
More From Classic Rock Q107