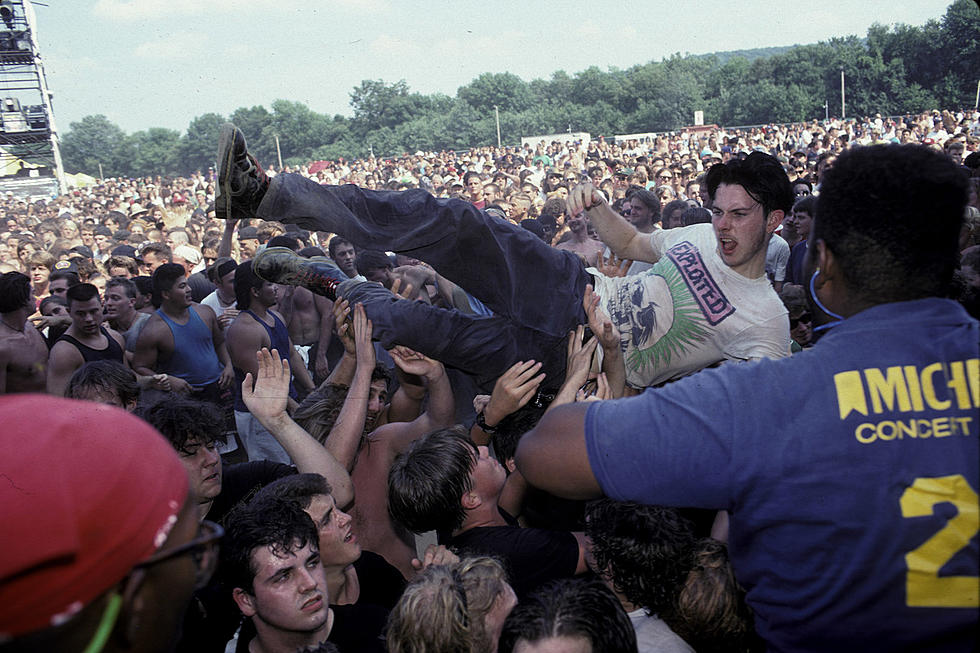 Welcome to Rockville Lands New Location for 2020
Ebet Roberts, Getty Images
Welcome to Rockville is moving about 90 miles down the road in 2020. One of the staples of the Danny Wimmer Presents festival portfolio, the long-running event will take place in Daytona, Florida next year.
After the first nine years at Jacksonville's Metropolitan Park, the location is changing to the Daytona International Speedway, as Jacksonville's continued development of the downtown area has negated the festival from continuing to be staged there.
The move to the Daytona International Speedway will actually increase the audience capacity while allowing festival organizers to expand upon their audience experiences. Recent renovations to the speedway area have allowed for more hotels within walking distance, added dining options and space for camping, which plays well when it comes to hosting a festival.
Danny Wimmer stated, "Welcome To Rockville might be leaving Jacksonville, but I'm not leaving Jacksonville behind. This is where it all began – not just for Rockville, but for me. I love my hometown, and I'm really proud of what Rockville accomplished in its nine years in Jacksonville. Unfortunately, there was no longer a space at Metropolitan Park for us to deliver the kind of festival experience that Florida's rock fans deserve. I'm excited to have a larger site to work with that allows us the room to continue growing the festival experience. I hope all of our Jacksonville friends will join us in this next phase of Welcome To Rockville's evolution."
The 2020 Welcome to Rockville festival will take place the weekend of May 8-10, 2020 at the Daytona International Speedway. Look for lineup and ticketing details on next year's festival to be revealed in the coming months.
2019 Hard Rock + Metal Festival Guide
More From Classic Rock Q107