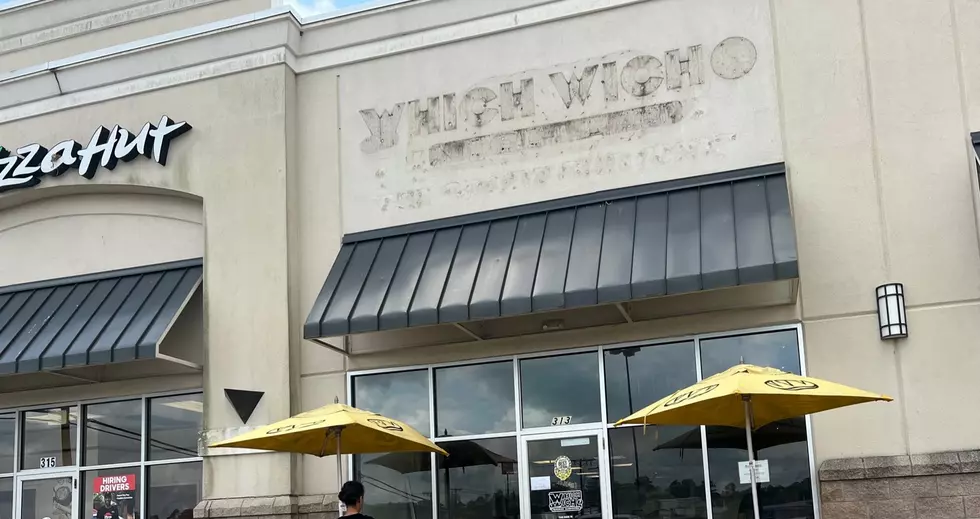 Which Wich Has Permanently Closed In Lufkin, Texas
TSM Lufkin - Dan Patrick
All good things must come to an end. Just like when I saw that Be Blessed BBQ in Lufkin was going to permanently close, I had to find out with an auction for all of the contents. Which Wich Superior Sandwiches closed on April 27th, 2022 in Lufkin, Texas. 
I remember fondly when Which Wich opened, and I had eaten there quite a few times after that. I went back a few times and I really enjoyed the way that you ordered. 
I like the BYO Wich and ordering on the bag. I thought it was a great idea, and that it was an easier way for them to get my order right. 
Which Wich Lufkin Closed - Make It A Meal 
There were so many good things about Which Wich, and the Lufkin location was the only eatery they had in Deep East Texas. Now you will have to drive as far as Tyler or Houston to get to that Ultimate BLT. 
They were in town a long time, so it is surprising that they finally called it quits after the pandemic. The restaurant has gone so far as to scrape the sign off of the front of the building, which made it real for me. 
I don't really understand this trend of the silent closing. If you go on any website or social media for Which Wich in Lufkin, there is no indication that it's closed. If you call no one answers, but if you try to make an online order it might go through. I didn't go that far, so that may not be the case, but it looked like it was still working. 
A New Location For Taco Bell In Lufkin
Take a look at the progress this week at the new location of Taco Bell In Lufkin.
AutoZone In Lufkin Torn Down
After an 18 wheeler ran through the building on November 24th, 2022 the front part of the building was finally torn down today.
Go Green WIth The SA Juice Truck In Lufkin, Texas
The green on the outside of this food trailer might clue you in on all the amazing drinks and good for you salads and treats.
More From Classic Rock Q107