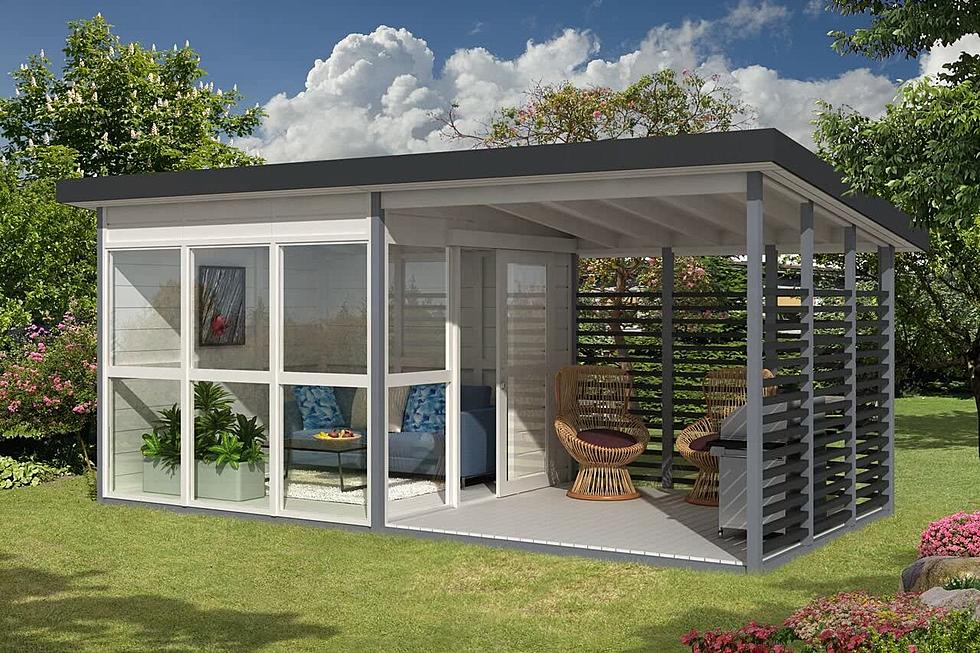 Amazon Sells A Guest House Kit You Can Build In Your Yard In 8 Hours
Solvalla via Amazon
I love online shopping - Amazon, Etsy, Target, you name it. If I can shop from my couch, it's a good day. Well, I've been an Amazon Prime member for years now; so we get early access to different items Amazon sells. Amazon's Prime Day is a perfect example of this. But now I've seen a whole new product I've NEVER seen on Amazon before - but honestly doesn't surprise me - A DIY guest house.
Enter your number to get our free mobile app
Think back to before quarantine and the coronavirus restrictions...when family would come visit, or your friends would come over for brunch and yoga, or cheese and wine...you know, back to the time you actually had guests at your house. Amazon now sells what it calls the "the ideal home office or guest house" that you can have delivered to your house and build yourself.
According to the product listing, you and a friend could have it done in 8 hours. This is my husband's dream; really one for me too since he wouldn't have to stand in those ridiculous lines at home improvement stores. It typically ships within 3 to 5 weeks.
Solvalla, the company that actually supplies the kit, says on its website, ""The Solvalla garden house kit is made from high quality solid Nordic wood. This timeless design is an alternative to classic log cabin styled structures. It works well in a variety of surroundings and can be a guesthouse, home office, granny flat, or even a retail space." 
So how much is this all going to run you? A whopping $7290. That's quite the price tag for something I've got to build myself, but hey if you enjoy that type of thing. At least it's delivered to your house.
For me, it is missing privacy, A/C (It's TEXAS), and a bathroom. So maybe not the perfect place, but it looks cute. Do with this what you will.
THAT'S COOL: Amazon Sells A DIY Guest House You Can Build In 8 Hours
More From Classic Rock Q107