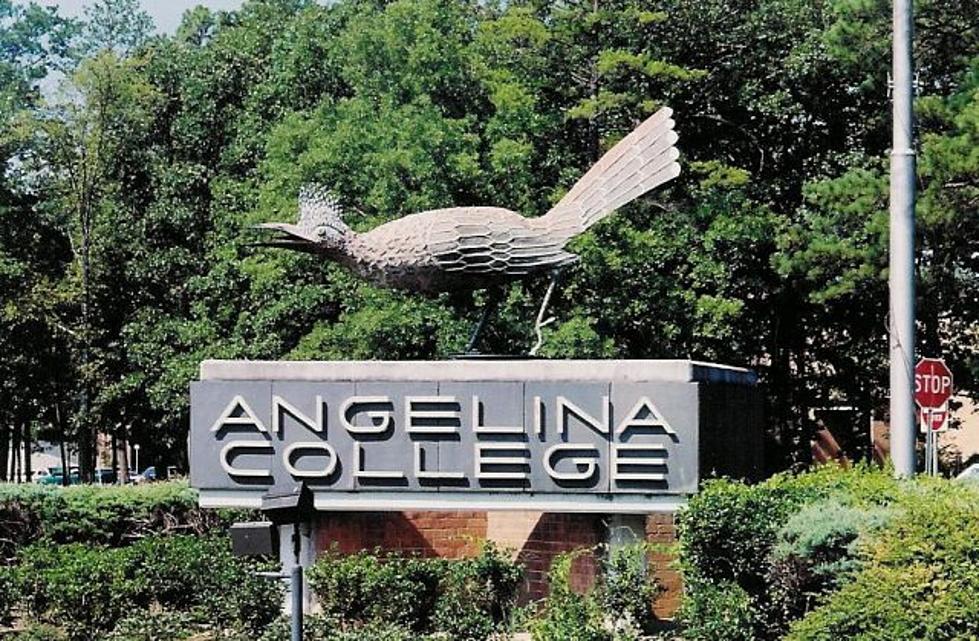 Angelina College Goes to Online Classes March 23
Tuesday evening, Angelina College released the following directive concerning the continuation of classes for the Spring semester:
Angelina College continues to closely monitor the COVID-19 situation. Although we still have no positive or presumed positive cases in Angelina County, the virus continues to spread in other areas of the country. As a result, Angelina College will transition the face-to-face component of lecture classes to fully online learning for the foreseeable future.

Academic administrators are currently building a schedule to finalize plans for moving completely online. For those courses that cannot be delivered online (e.g., shop courses, laboratories, clinicals, etc.), the instructors are developing a schedule that would allow a limited number of students (3 or less) to engage in the lesson in the physical setting while maintaining acceptable social distancing.

Monday, March 23rd every student should log into their blackboard account to see communication from their instructor, whether it's for a class that is switching from face-to-face to online or if it will still require some sort of attendance (shop, clinicals etc.). There will be guidance from the professor on the course, a schedule, and a revised syllabus. Students will have access to at least one weeks' worth of instructional materials and recorded lectures on Monday.

Campus will be opening on Thursday, March 19th. Although, beginning on March 23and continuing for the foreseeable future, employees assigned to administration units will primarily work from home. If necessary, each manager will develop a schedule for a very limited number of employees to be on campus from 8 a.m. to 5 p.m. to respond to student service needs and/or to perform functions that require a physical presence on campus. (i.e., maintaining computer networks, lawn care, etc.) These schedules will help us minimize social interaction.

The college has purchased an adequate number of VPN licenses and has also purchased new laptop computers or repurposed existing laptop computers to allow employees who need network access to work from home on a college-owned laptop computer, which will help support network and data security.

If you do have a college-owned laptop without VPN access and will need this, please leave your laptop computer in your office on Thursday afternoon and let Instructional Technology (IT) know that it is there. Ken Street will then pick the laptop, install VPN and return it with a note of instructions.

However, the vast majority of our employees, including all instructors, can work from home by accessing the Blackboard learning management system and the web-based portal to the college's management software through a normal web browser, which is a more safe and affordable approach.

Training is being implemented by the AC library. The library staff are producing online videos and guidelines for instructors who are new to online course delivery to help instructors develop and implement a best practice course.

The NJCAA announced earlier this week that all championship tournaments and the remainder of all Spring semester sports are cancelled for Spring 2020. Angelina College has also cancelled all extracurricular/co-curricular events, public performances, and art exhibitions for the remainder of the Spring 2020 semester due to the CDC's recommendation.

In this time of uncertainty please be proactive, solutions-oriented, and flexible. During these extraordinary times, we will continue to monitor the situation and provide updates as they become available.

If you have any questions, please reach out to your direct supervisor.
Enter your number to get our free mobile app