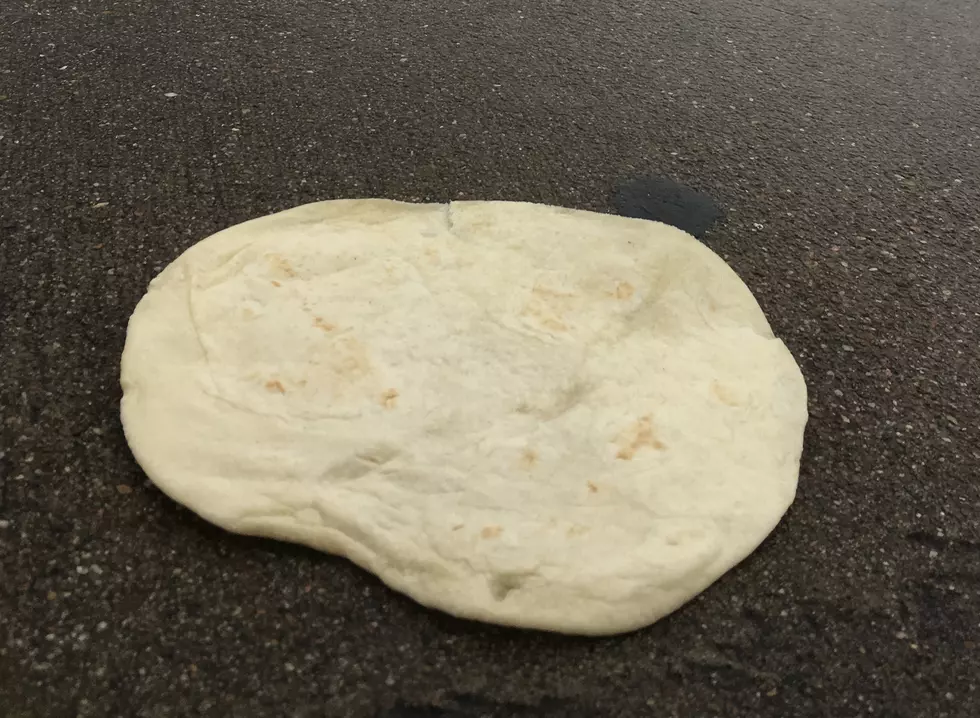 Anonymous Donation is For The Birds…Literally
Many mornings, my coworker and I find ourselves traveling to local restaurants for a cup of coffee and/or morning meal to start our workdays. We thought today would be like those other days. However, this morning, we saw something that warmed our hearts.
This morning we traveled to the Chick-Fil-A in Lufkin directly across from Best Buy and Bed Bath & Beyond. As I climbed out, I looked at the pavement, and saw something that truly took me by surprise.
So, what may look like a regular tortilla to you, is actually a heartfelt gesture from an anonymous donor. That's right, some kind, compassionate, generous person is watching out for the local wildlife, right here in our community.
This tortilla looks to have been donated to the local bird population, specifically the ones that frequent the Bed, Bath & Beyond parking lot, just off the loop in Lufkin.
That's right, a local donor gave up part of their meal to make sure that the East Texas wildlife that we know and love could be fed, and continue to thrive.
This tortilla symbolizes so much more. It symbolizes....
Actually, it was on the ground, and I thought it was funny. I don't think it has any deeper meaning at all, really. It was just random, so I took a picture of it. There you have it. No deeper meaning. Just a tortilla in a parking lot.
I had you on the edge of your seat, huh?
More From Classic Rock Q107