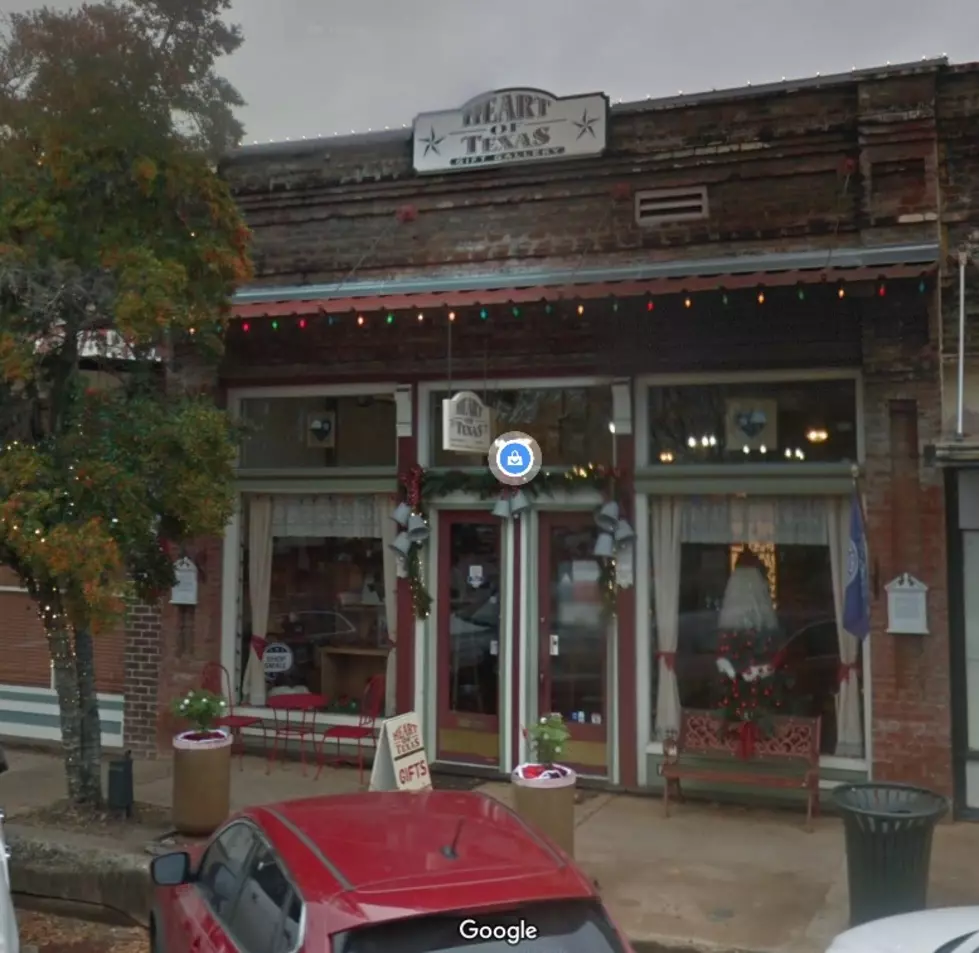 Another Downtown Nacogdoches Store Is About To Close For Good…
Google Maps
We've done stories - it seems like several more recently - about stores on Main Street in Nacogdoches closing down. There's been Gall's Cafe, Twigs and Tin and Glass Castles to name a few over the past few months.
Now, there's another one to add to that list.
If you haven't been by Heart of Texas Gift Gallery, it's a neat little store downtown, where you can get all kinds of Texas-themed items, Nacogdoches-themed items, ice cream, etc. It was always a pretty good place to stop by, especially if you were looking for local items to send as gifts to out-of-state family and friends.
Retirement is growing closer and closer. Sales have been brisk since we reopened, if you need anything still in stock, don't delay cause I'm not restocking. And please wear your mask.
That was a rough blow for Nacogdoches-natives. It's a local store, not a chain, so once it's gone, it's gone. Well, over the weekend, there was another post that kind of solidified that the store would actually be going away for good.
The post started with "For sale by owner". It went on to give all the specifics of the shop. Everything from the square footage, to all of the remodeling information, and more.
It's going to be sad not seeing Heart of Texas open downtown...all we can hope for is maybe, just maybe, someone will move in and decide to open up another Texas-themed shop...
Enter your number to get our free mobile app
More From Classic Rock Q107