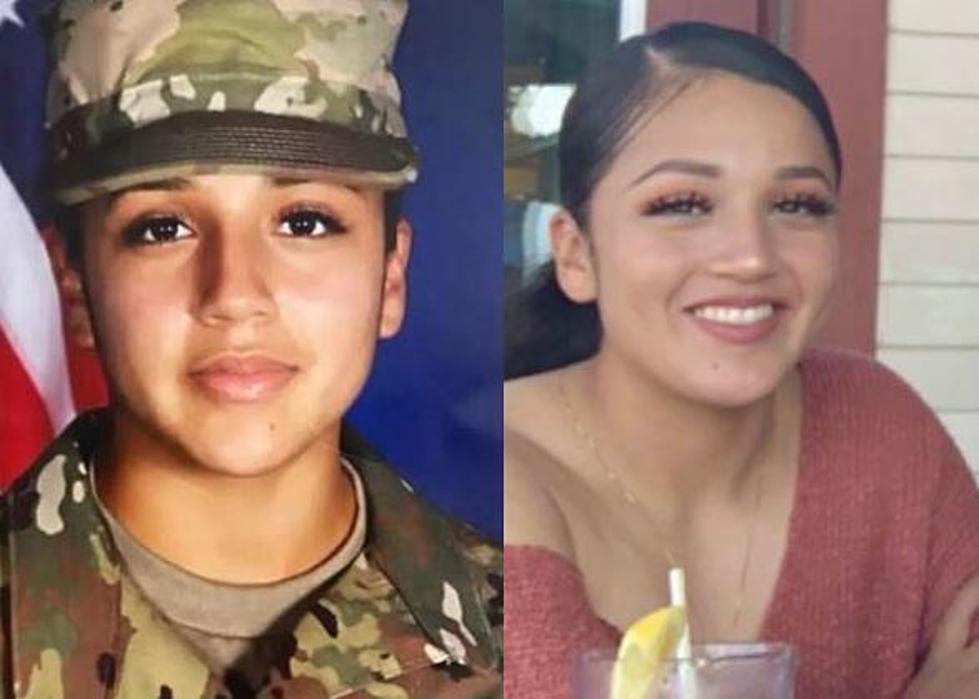 Army Now Suspects Foul Play In The Disappearance Of Vanessa Guillen
Credit: Fort Hood
Army officials now suspect foul play in the disappearance of 20-year-old Fort Hood soldier Vanessa Guillen. The announcement was made by Fort Hood officials during a press conference with the Guillen family on Tuesday (June 23).
"I want my daughter. We need to go to Congress, to the President. We are wasting our time here (at Fort Hood)," Guillen's mother, Gloria Guillen said.
"I am asking the president to help me investigate because I don't believe anything they say," she said angrily. "God forbid she comes back dead, I will close this base. I'll move the Earth and the sky to close down this base because it's a rotten base. It's a rotten base."
Vanessa Guillen's disappearance is being treated as a criminal investigation after she went missing April 22 after working her shift on the military base. Her car, keys, ID, and wallet were found, but there was no trace of Vanessa.
According to the family's attorney Natalie Khawam, Vanessa told her family accusations of sexual harassment right before her disappearance. The cases involved a verbal altercation and a superior sergeant walking into the shower with her. Khawam said that Vanessa feared retaliation, so she didn't report the incidents to officials.
The family still doesn't understand how there's no information regarding Vanessa's whereabouts in the days following April 22.
"There's something extremely troubling about this case. A military base is probably one of the most secure places you can be. You have ID check-ins. There are security cameras everywhere," Khawam told KHOU-TV.
Texas EqquSearch and Fort Hood officials were given a tip leading them to the Leon River on Sunday, but that search failed to turn up any new information. The area was checked for a second time on Monday.
"I demand justice and I demand their respect and that they respect my daughter as a soldier," Guillen's mother said Tuesday. "She enlisted for her country and to protect us. And now that she needs us, we need to support her and find her."
Enter your number to get our free mobile app
There's currently a $50,000 reward for information leading to Vanessa's whereabouts.
More From Classic Rock Q107