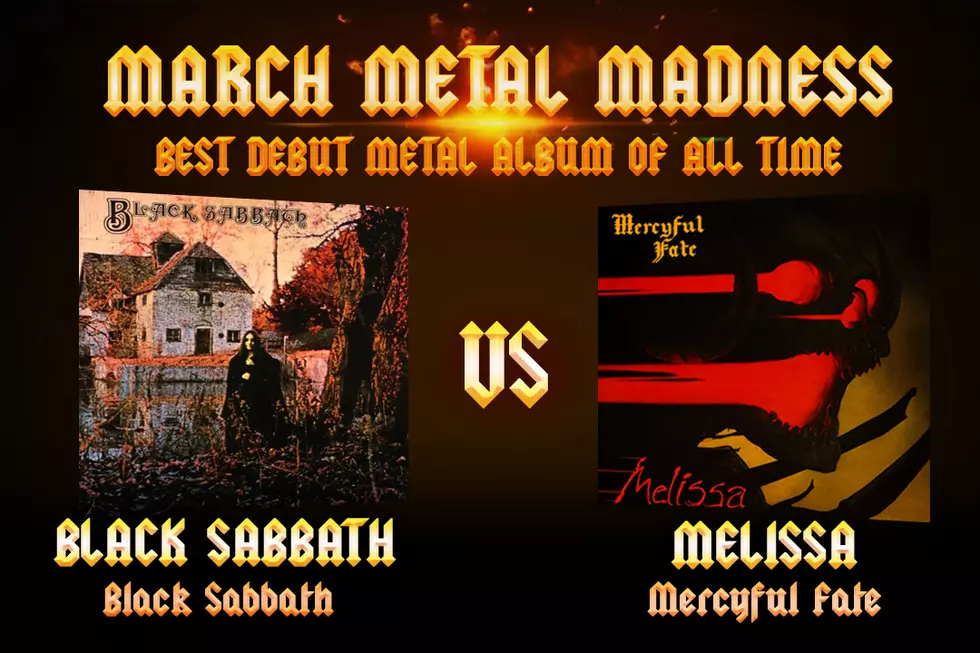 Black Sabbath vs. Mercyful Fate – Metal Madness 2017, Round 1
Vertigo / Megaforce
In Round 1 in the Headbanger Region, we've got Black Sabbath's eponymous debut battling Mercyful Fate's Melissa!
Black Sabbath gave birth to heavy metal when they released their self-titled debut in 1970. Armed with the ominous, devilish title track and immortal cuts like "N.I.B." and "The Wizard," the Birmingham quartet demonstrated a new sound that was nightmarishly heavy, hinging on Tony Iommi's riffing might and Ozzy Osbourne's tortured wail.
When Mercyful Fate dropped Melissa in 1983, they instantly became one of the most frightening acts in metal thanks to King Diamond's glass-shattering falsetto that still remains mostly unattempted by almost every metal singer in existence. Add in his overtly Satanic themes and the band's dynamic compositions taking cues from early Judas Priest and early Iron Maiden, Fate's worked felt like a natural progression of the feelings conjured by Sabbath in the previous decade, making this one great matchup!
So which album will move on to Round 2 of March Metal Madness 2017? Vote below for either Black Sabbath's Black Sabbath or Mercyful Fate's Melissa as the Best Debut Metal Album of All Time in the poll below!
(Voting in Round 1 will end on Friday, March 17, at 10AM ET. Fans are able to vote once per hour, so keep coming back to make sure your favorite debut album advances to the next round!)
More From Classic Rock Q107